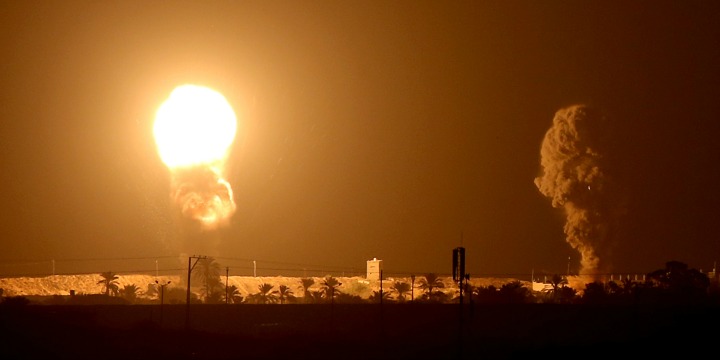 At least six Iran-backed fighters were killed in an alleged Israeli airstrike targeting the groups in Syria, the Syrian Observatory for Human Rights said Friday.
All of those killed were foreign nationals affiliated with Iran and operating as part of paramilitary forces loyal to the Damascus regime.
According to the report, the missiles were targeting the positions of Iran-backed militias in the Masyaf district of Hama province.
At least one missile targeted a government-run research center, where surface-to-surface missiles are developed and stored. Iranian experts are believed to work in the center.