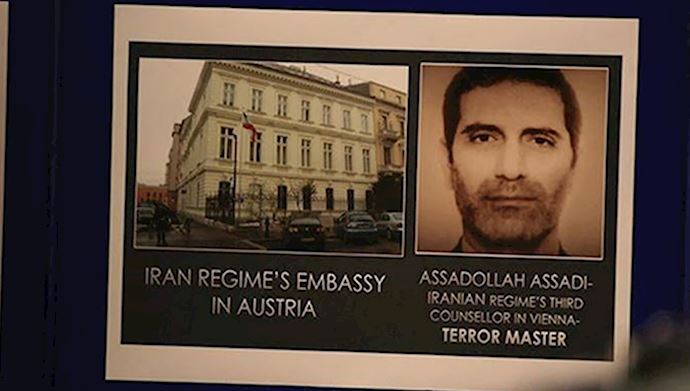 An Iranian diplomat and a Belgian couple go on trial in Belgium on Friday accused of plotting to bomb a rally outside Paris held by an exiled Iranian opposition group in France. 
In 2018, a Belgian couple of Iranian origin identified as Amir Saadouni and Nasimeh Naami drove from the Belgian city of Antwerp to Luxembourg, where they met an Iranian man in his late 40s who allegedly gave them a small package. 
The three individuals met in a restaurant and afterwards, the couple left the city. Their movement was being watched by European intelligence agencies. 
Later that year, the French government accused Iran's intelligence service of being behind the operation, a charge the Islamic republic has denied. 
Assadollah Assadi, a 48-year-old Iranian diplomat formerly based in Vienna, faces life in prison if convicted. 
Security forces arrested the couple alongside another alleged assistant, Mehrdad Arefani, 57. 
All four are charged with attempting to carry out a terrorist attack and taking part in the activity of a terrorist group. All face life sentences. 
Assadi was arrested while travelling through Germany where he had no immunity from prosecution, being outside of the country of his diplomatic posting.