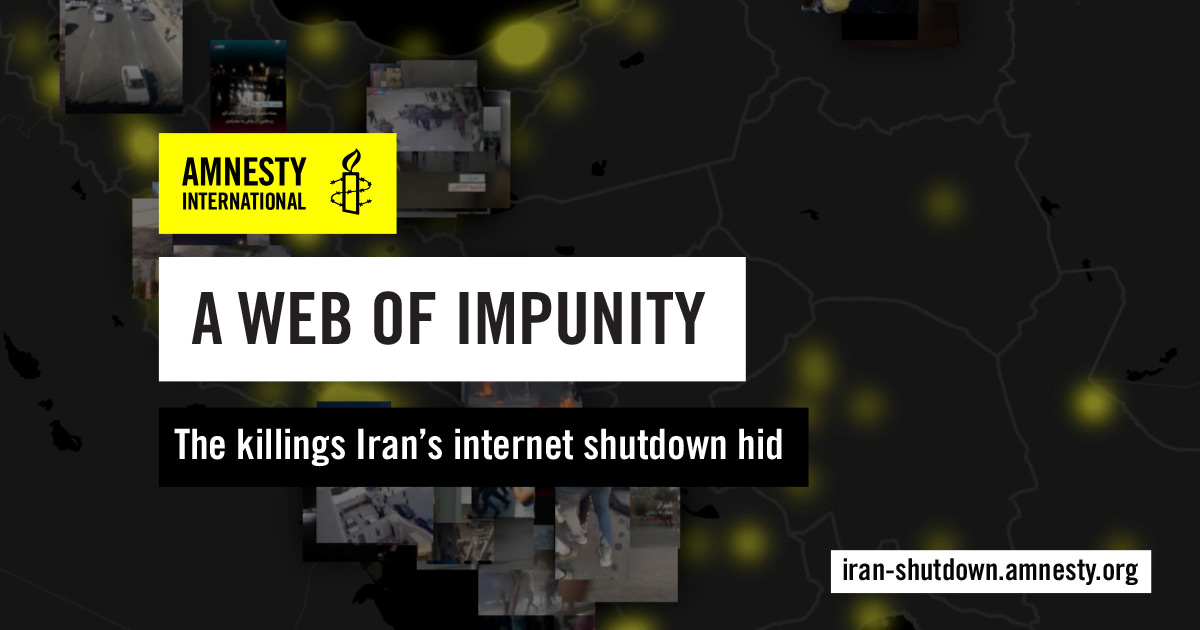 Amnesty International has launched a new microsite titled "A web of impunity: The killings Iran's internet shutdown hid", documenting how the lethal crackdown that left hundreds of people dead was hidden from the world.
The move came on the first anniversary of the deadliest day of the anti-regime nationwide protests in Iran.
The Iranian authorities intentionally shut down the internet during the protests in November 2019, hiding the true scale of unlawful killings by security forces.
"When news of the deadly crackdown began to emerge from Iran last November, the world was shocked by the brutal violence of the security forces. The authorities deliberately blocked internet access inside Iran, hiding the true extent of the horrendous human rights violations that they were carrying out across the country," said Diana Eltahawy, Deputy Regional Director for the Middle East and North Africa at Amnesty International.
"The government thought they could silence the population by taking the country offline, but the Iranian people were determined to tell the world the truth. Our new website is a tribute to the courage of everyone who captured on camera the scenes of violence that the authorities wanted to keep hidden," she added.
Reuters previously reported, citing three Iranian Interior Ministry officials, that about 1,500 people were killed during less than two weeks of unrest that started on Nov. 15, 2019.