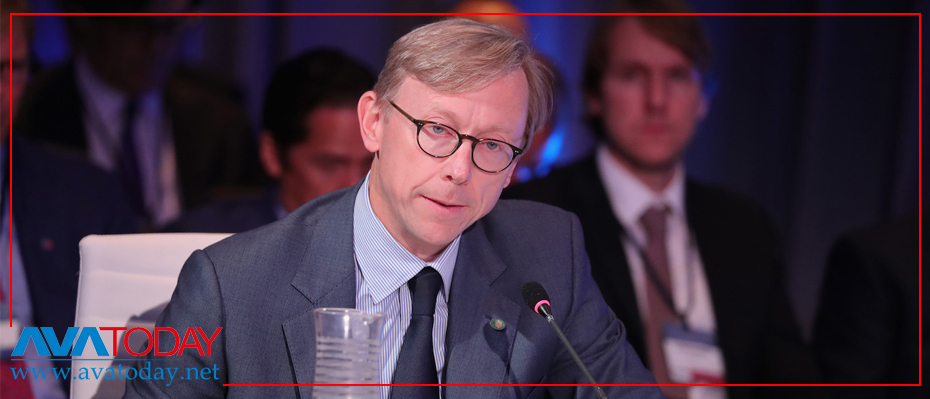 US Iran envoy, Brian Hook, warned on Thursday that his country will not hesitate to use force against Tehran if necessary.
Hook was briefing in a military base in Washington on Iran's arming of proxy groups in the Middle East and Tehran's missile development.
He explained that Washington is preferring to deal with Iranian government using diplomacy, but military option is also on the table.
"We have been very clear with the Iranian regime that we will not hesitate to use military force when our interests are threatened. I think they understand that. I think they understand that very clearly," Hook said.
"Our preference is to use all of the tools that are at our disposal diplomatically," he added.
Iran is transferring heavy weapons to its Shiite proxies and armed groups especially in Iraq, Syria, Yemen and Lebanon.
US president Donald Trump and his administration has a special focus on Islamic Republic's missile program and transferring weapons to its proxy forces.
Trump pulled out of the 2015 Iran Nuclear deal in May, called the deal "worst ever" agreement, which was signed during Barak Obama's administration.
As a consequence, the international sanctions hit Tehran once again. According to US officials the new wave of sanctions is the toughest imposed by Americans against a country.