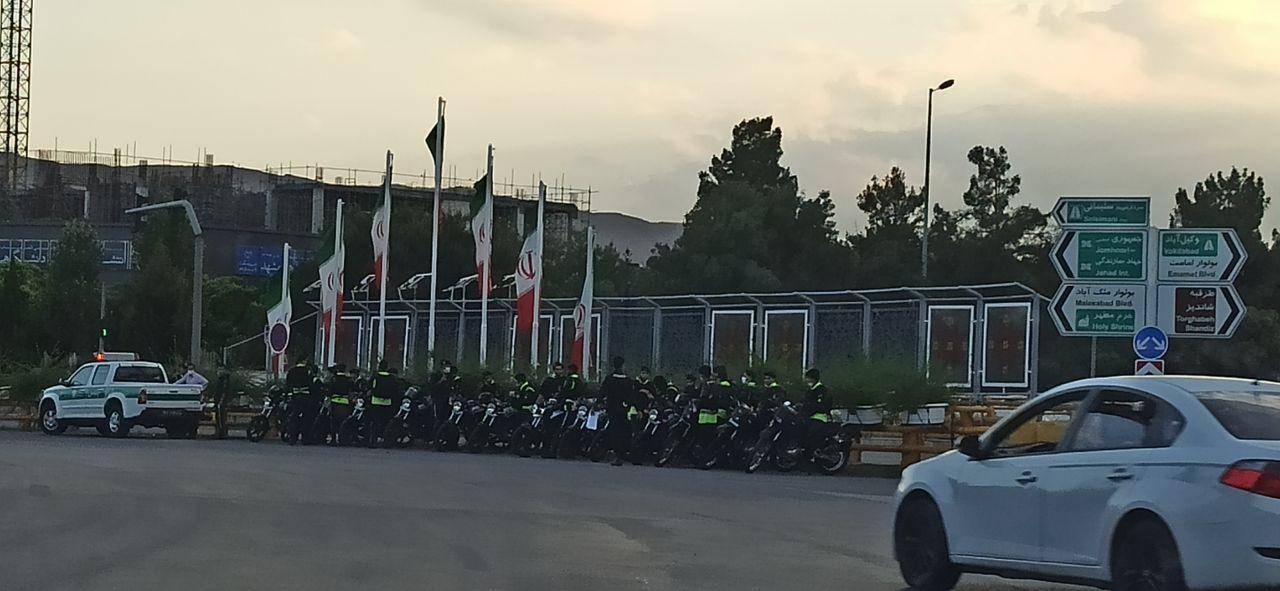 Iranian security forces on Friday militarized the southern city of Behbahan, one day after anti-regime protest, residents of the city told Avatoday.
"Hundreds of security forces have settled in the squares and circles of the city," a resident told Avatoday on condition of anonymity, "even the commander of Behbahan police is in the city to control the situation."
According to the resident, anti-riot forces blocked several streets and "even security forces have seized tens of motorcycles to prevent people from entering banned  streets."
Videos received by Avatoday shows heavy presence of security forces in Behbahan as well as several other cities including Tehran and Mashhad.
People in Behbahan in Khuzestan province on Thursday night stormed into the streets chanting slogans against top Islamic Republic officials.
Security forces later fires tear gas to disperse the crowd. Eyewitness told Avatoday several protesters have been arrested.
Iranian people called for a nationwide protest against death sentence of three activists، Mohammad Rajabi, Saeed Tamjidi and Amir Hossein Moradi who were arrested in anti-regime protest in November 2019, as well as a 25-year-deal between Iran and china which is described by people as selling parts of the country to Beijing.