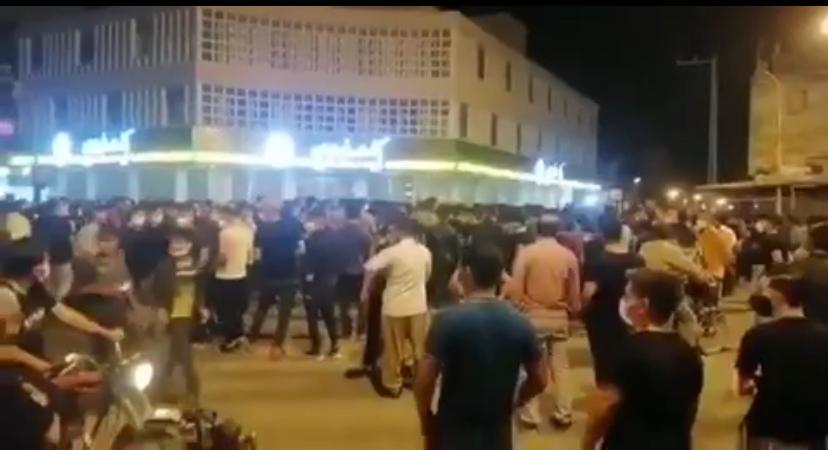 People in the Iranian southern city of Behbahan in Khuzestan province took the streets on Thursday night chanting slogans against top Islamic Republic officials.
According to the videos received by Avatoday, protesters gathered in the main square of the city.
"Fear not, fear not, we are in this together," demonstrators called for unity among themselves against security forces.
Security forces later fires tear gas to disperse the crowd. Eyewitness told Avatoday several protesters have been arrested. 
Iranian people called for a nationwide protest against death sentence of three activists، Mohammad Rajabi, Saeed Tamjidi and Amir Hossein Moradi who were arrested in anti-regime protest in November 2019, as well as a 25-year-deal between Iran and china which is described by people as selling parts of the country to Beijing.
Dozens of videos received by Avatoday show heavy presence of security forces in other cities.
The government also shut down Internet in most of the provinces. 
Internet blockage observatory NetBlocks wrote on Twitter that it had seen some internet restrictions in place in Khuzestan province late on Thursday.