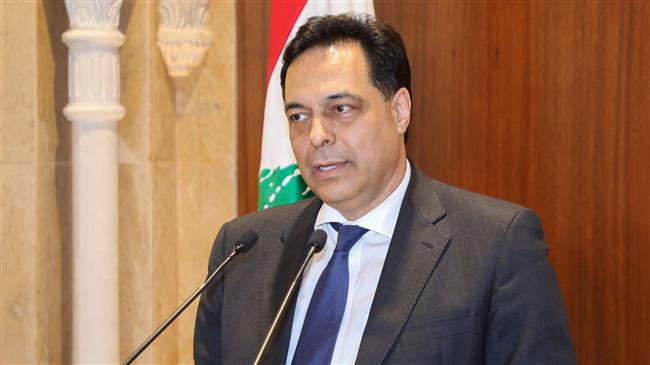 Lebanon's prime minister Hassan Diab delivered a televised statement on Monday, announcing the resignation of his cabinet.
The move came after anti-government protests took place over a devastating explosion in Beirut on August 4, which killed hundreds and wounded thousands.
"Today we follow the will of the people in their demand to hold accountable those responsible for the disaster that has been in hiding for seven years, and their desire for real change," Diab said. "In the face of this reality ... I am announcing today the resignation of this government."
The cabinet, formed in January with the backing of the powerful Iranian-backed Hezbollah group and its allies, met on Monday, with many ministers wanting to resign, according to ministerial and political sources, Reuters said.