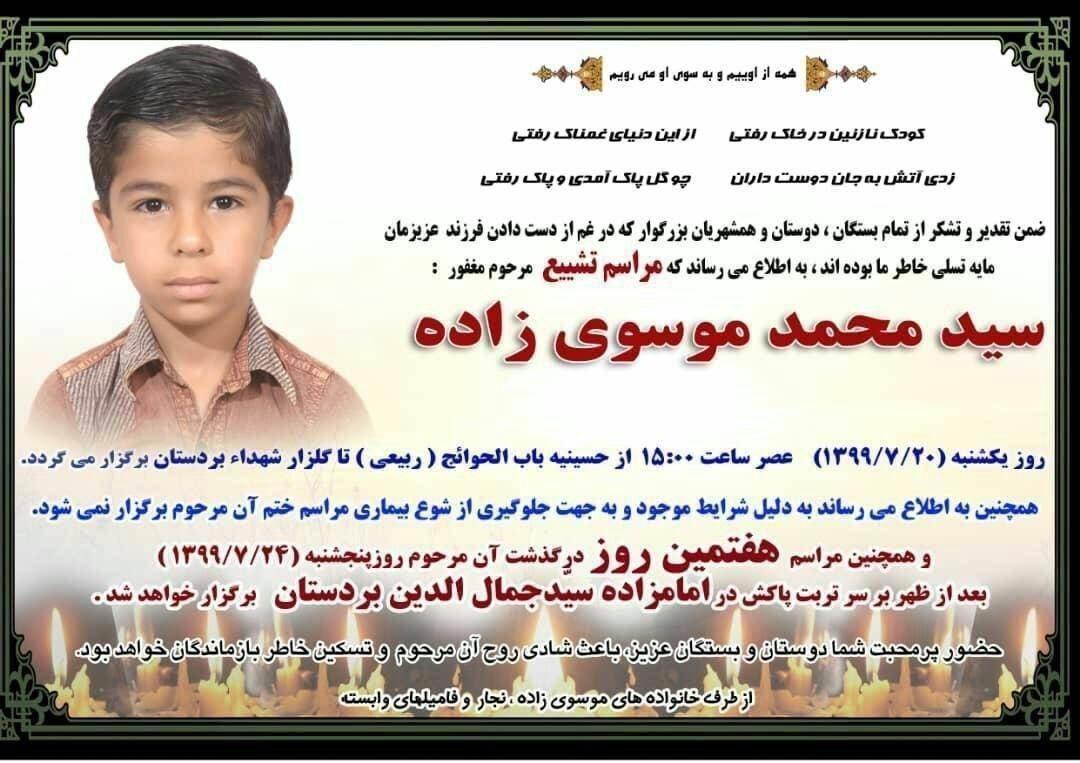 Iranians online are shocked over the death of a 11-years old boy from Bushehr, who ended his life due to poverty and lack of access to online education requiring a smartphone to participate in, his family confirmed to the media.
Mohammad Mousavizadeh has committed suicide by hanging from the kitchen of his family's rented house in the southern city of Dayyer, Bushehr province.
Mohammad's mother, Fatemeh revealed the details to the media and said that "he (her son) insisted to sleep in my arms the night before his death."
"I had no idea what he was up to the day after," which is when she "found him lying on the kitchen floor with his black and blue face" after he had hung himself.
The family has three other kids, one of them disabled.
According to the mother, Mohammad killed himself after his dream about having a smartphone that he needed to join his online classes never came true.
Iran has transformed much of its regular curriculum into virtual courses, for which students need a reliable internet connection and such devices as tablets or smartphones.