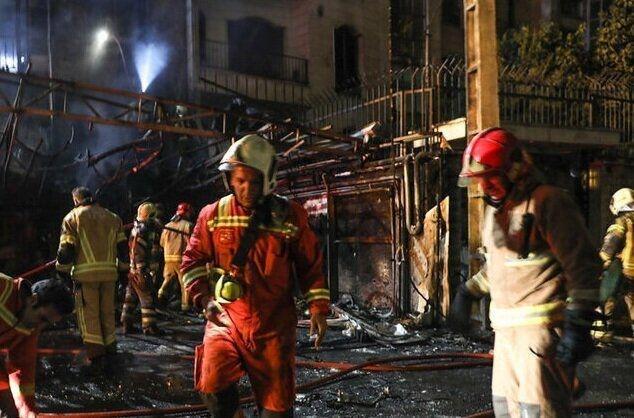 A gas explosion on Tuesday at a health clinic in northern Tehran caused the death of 19 people, eyewitnesses told Avatoday.
Last week another blast occurred at a sensitive military site in the capital.
The blast has reportedly caused damage to neighboring buildings. Videos received by Avatoday showed thick smoke billowing into the night sky.
"An explosion was reported at 20:56 (16:26 UTC) followed by a fire at Sina At'har clinic. Medical units were dispatched immediately," the city's emergency medical services said in a statement.
The initial report said the number of victims is 13, but Jalal Maleki, spokesman for the Tehran Fire Department, later told state TV that the toll had risen to 19.
Maleki said the blast occurred after gas canisters in the clinic's basement caught fire. Some of the victims "were either patients being operated on or those with them," he said. "They unfortunately lost their lives due to the heat and thick smoke."