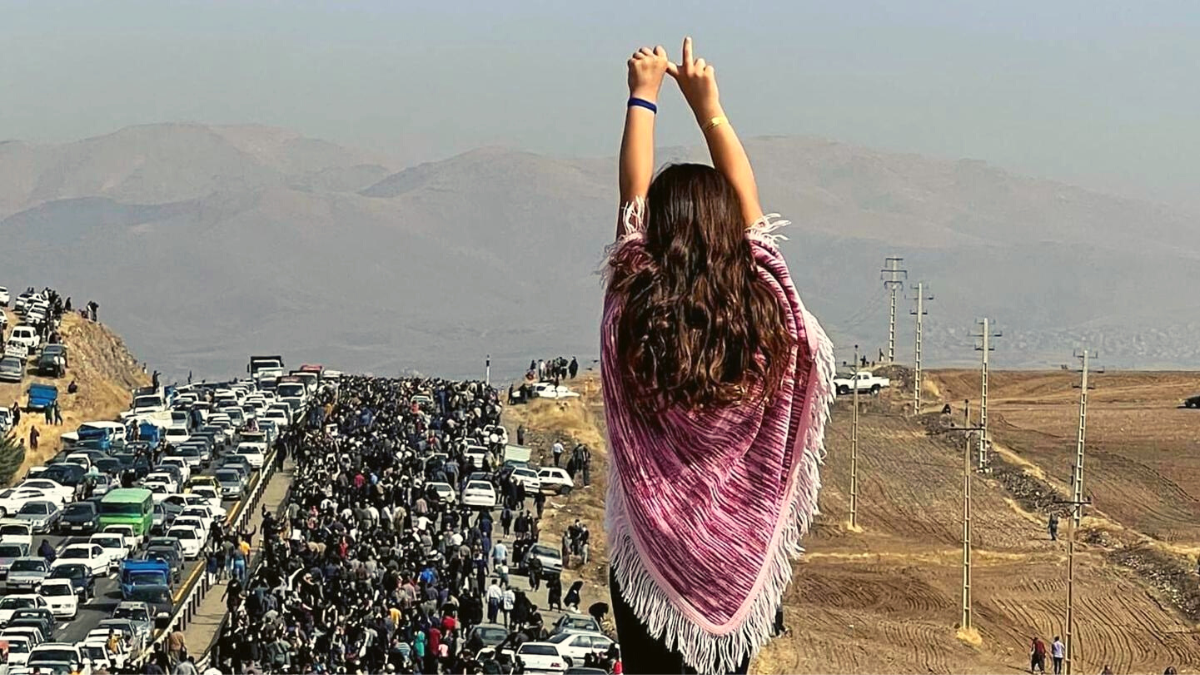 Today is the first anniversary of Jina Mahsa Amini's tragic death at the hands of the Islamic Republic regime in Iran. She is known as the symbol of the "Woman, Life, Freedom" revolution.
The 22-year-old Kurdish-Iranian woman who was arrested by Iran's "morality police" for allegedly not wearing a hijab to government standards, collapsed into a coma while in custody and never woke up.
Niloofar Hamedi, a young Iranian journalist, reported Jina's story. Jina's tragic death shook the nation, and the world.
A leaked medical report revealed she died from head injuries, an explanation in line with other detainees who witnessed her being beaten in the head.
At Jina's funeral in her hometown city of Saqez, men and women united in their cries, shouting "Woman, Life, Freedom", while women waved their scarves in the sky. This galvanised a women-led revolution all around the country as people took to the streets and demanded an end to the political system.
Hundreds were killed and tens of thousands were arrested by the Iranian security forces.
Members of Iran's Revolutionary Guard could be seen on the streets on Friday in all Kurdish cities in anticipation of a flare-up in unrest marking this weekend's first anniversary of Amini's death.
In Tehran, Iran's capital, and other cities, the public noticed a heightened presence of police and security forces that went unreported by the country's state-run and semiofficial media.