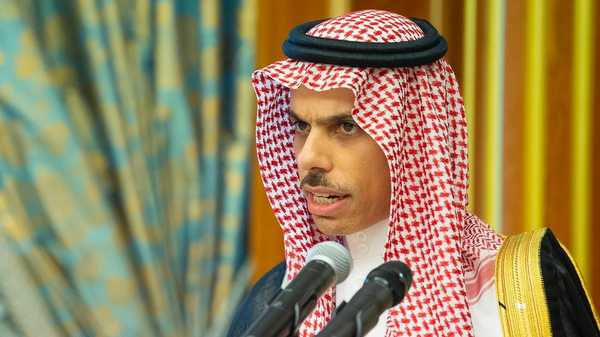 Saudi Foreign Minister Prince Faisal bin Farhan bin Abdullah held talks in Amman on Monday with his Jordanian counterpart Ayman al-Safadi, discussing Iran's role in destabilizing the region.
Iran and Saudi Arabia have been holding official talks in the past year.
According to Saudi's Foreign Minister, the talks with his counterpart tackled security and political challenges facing the region.
Meanwhile, Safadi stressed that Amman would support any step Saudi Arabia will take to protect its security. He condemned the attacks by the Iran-backed Houthi militias in Yemen against Saudi Arabia.
Regarding Israel-Palestinian issue, officials from both sides said they are supporting a solution that would benefit both Palestinians and Israelis.
"We clearly spoke about the Palestinian cause and seek real progress to implement the two-state solution," Safadi told reporters.
The two-state solution to the Israeli–Palestinian conflict envisions an independent State of Palestine alongside the State of Israel, west of the Jordan River.