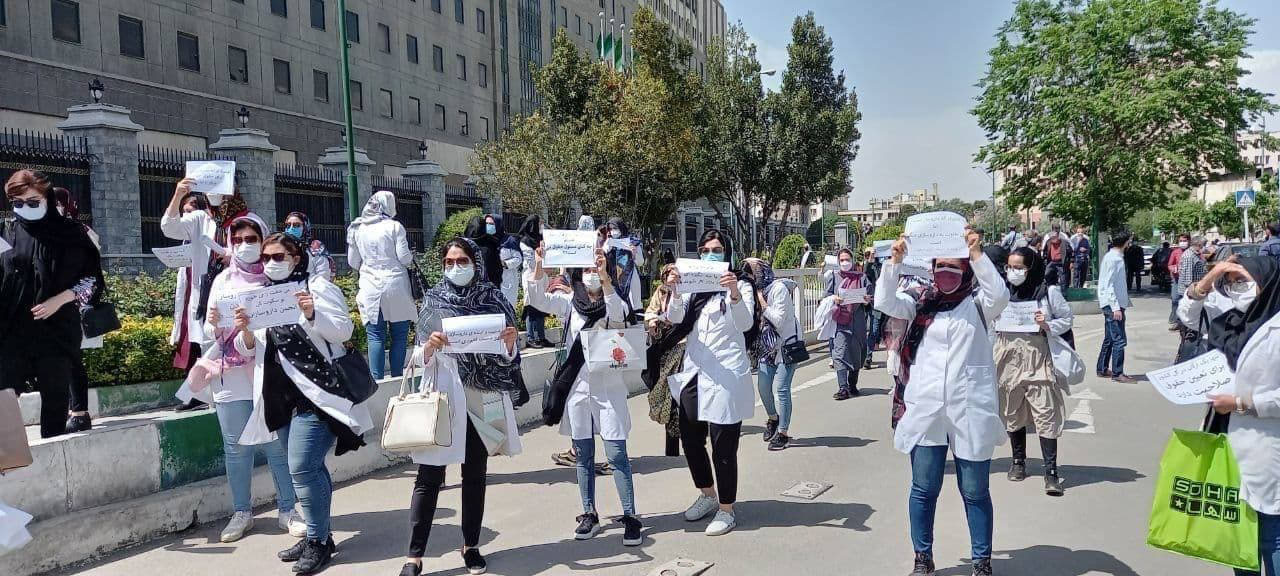 Iranian pharmacists across the country gathered in front of the parliament on Wednesday protesting against the widespread corruption and the monopoly of the Iran's Society Pharmacists. 
"The Iran Pharmacists Association, whose members are the owners of pharmaceutical companies and pharmacies across the country, rather than being a representative for us and conveying our problems, has essentially become the lever of oppression pharmacists," a pharmacist told Avatoday on condition of anonymity. 
Two sources confirmed to Avatoday that some medicines, which are in shortage, have been offered at higher prices in the black market by some pharmacies. 
"The process of getting a license for a pharmacy takes from 10 to 20 years, depending on the city and region" another pharmacist said, "alternatively, pharmacists need to pay 3 to 5 billion tomans ($120,000 to $200,000) to purchase a license." 
Most pharmacy owners in Iran are not pharmacists themselves but have bought licenses through members of the Pharmacists Association and the commanders of the Iranian Revolutionary Guard Corps (IRGC), and under a pharmacist's name. 
Based on Avatoday's investigations, currently 70 to75% of Tehran's pharmacies belong to people other than professional pharmacists. 
The main demand of the pharmacists is to change the structure of the Society Pharmacists in a way that its members are selected by pharmacists themselves. 
Removing the establishment of pharmacies from the monopoly of certain individuals is also a demand of the protesters.