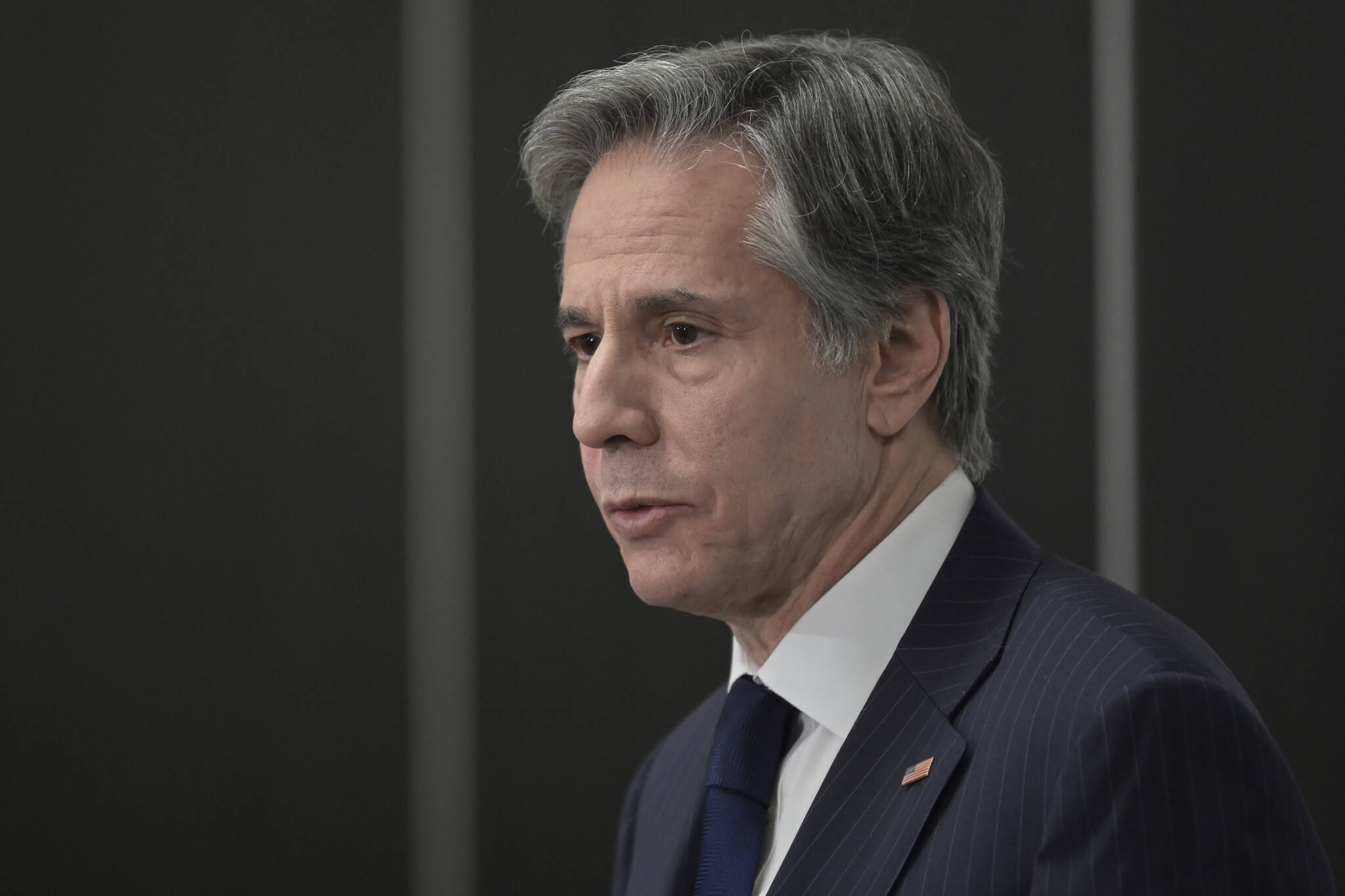 US Secretary of State Antony Blinken attends a press conference during an Organization for Security and Co-operation in Europe (OSCE) meeting, in Stockholm, Sweden, Thursday, Dec. 2, 2021. (Jonathan Nackstrand/Pool Photo via AP)
The United States on Tuesday imposed new sanctions on a dozen Iranian officials and entities for "serious" human rights abuses.
The move came days after nuclear talks with Tehran halted with no sign of progress.
The sanctions targeted government officials and organizations involved in the repression of protesters and political activists. They also included prisons where activists have been held in brutal conditions.
"The United States is committed to promoting democracy and accountability for those who abuse human rights around the world," said US Secretary of State Antony Blinken in a statement.
"The United States will utilize its full range of tools to highlight and disrupt these abuses of human rights," he said.
The sanctions specifically named officials and entities involved in brutal crackdowns on protests in 2009 and 2019, including Hassan Karami, the commander of the LEF Special Units which are focused on crowd control and protest suppression, the Treasury said.
Gholamreza Soleimani, who commands the Basij forces and also involved in deadly crackdowns in 2009 and 2019, was among the officials mentioned in the new sanctions.