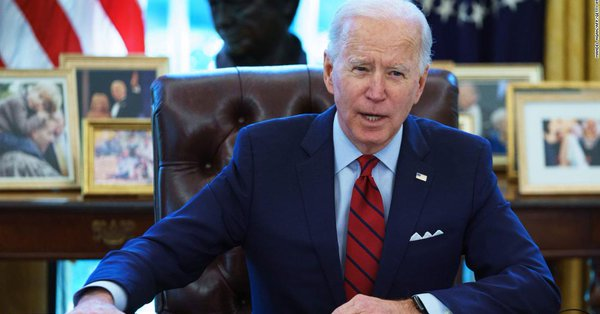 Islamic Republic Supreme Leader Ali Khamenei said the US must lift sanctions on Tehran before the country would return to the 2015 nuclear deal, Biden refused this scenario in an interview with CBS News.
Biden replied "no" when asked if the United States will lift sanctions first to get Iran back to the negotiating table.
His interview with CBS News was reportedly recorded on Friday but released on Sunday, the Guardian said.
For his part, Iran's Khamenei said that "If they want Iran to return to its commitments... America must completely lift sanctions, and not just in words or on paper," Khamenei said in a televised speech on Sunday.
US President Joe Biden has supported the idea of returning to the accord, from which Donald Trump exited in 2018, but has insisted that Tehran first resume full compliance.
Iran has been gradually violating all its commitments under the deal. Tehran breached its last major commitment last month after it announced a rapid increase in the level of enriched uranium.