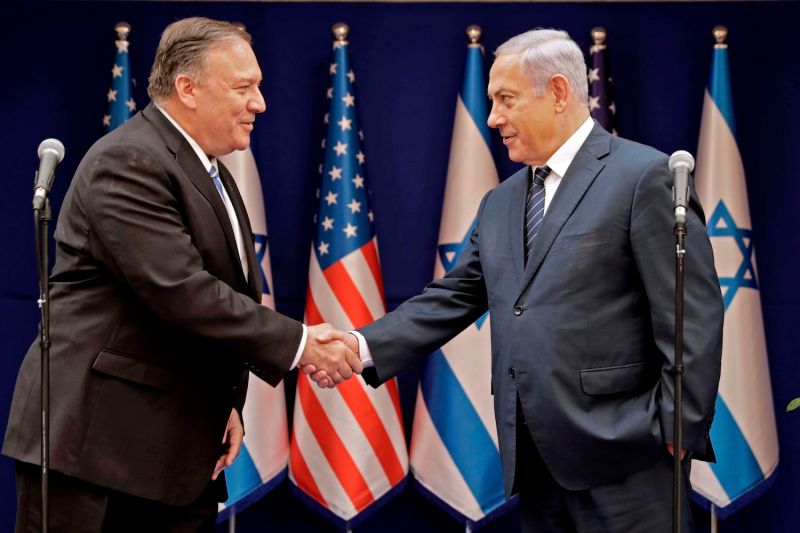 US Secretary of State Mike Pompeo has arrived in Israel for talks with the country's Prime Minister Benjamin Netanyahu and some other government officials.
During his one-day visit, "Pompeo is expected to discuss Iran, the coronavirus and Israel's possible annexation of parts of the occupied West Bank, a move expected to enrage the Palestinians and many of Israel's Western allies," Aljazeera reported on Wednesday.
No further details were immediately available about the talk on the Islamic Republic of Iran.
Tensions raised between Washington and Tehran and the two old foes appeared to be on the brink of war earlier this year.
The US Secretary of State wore a red, white and blue face mask when he landed at Ben Gurion Airport near Tel Aviv.
This is Pompeo's first trip abroad in nearly two months amid the coronavirus pandemic.