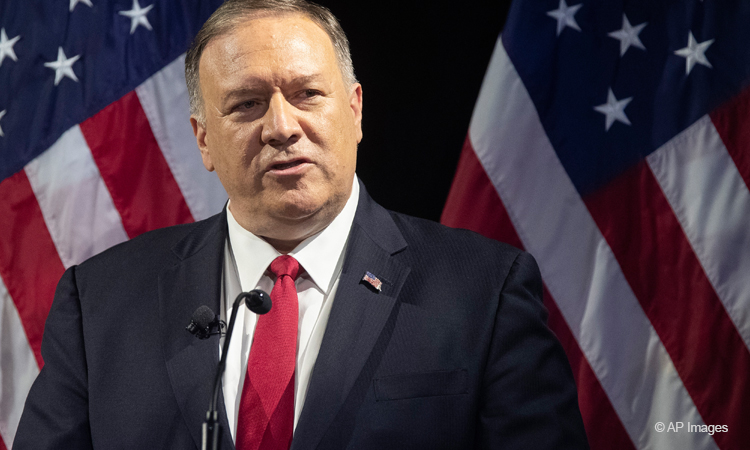 US Secretary of State Mike has asked the United Nations to extend an arm embargo against Islamic Republic of Iran after its expiry date in October.
Pompeo also urged the EU to sanction the entities and individuals who work on Iran's "missile programs".
The US Secretary State criticized Tehran for lunching a military satellite last week.
Iran's Islamic Revolutionary Guard Corps (IRGC) said Wednesday it successfully launched a military satellite into orbit amid tensions with US. 
"According to IRGC, 'Noor Satellite', the first Iranian military satellite, was launched from two-stage carrier Ghased and was placed in 425-km orbit," IRNA, the official website of Islamic State, wrote on Wednesday.
Arguing that all launch vehicles use "incorporate technologies identical to, and interchangeable with, ballistic missiles, including longer-range systems such as intercontinental ballistic missiles", Pompeo insisted that "no country has ever pursued an ICBM capability except for the purpose of delivering nuclear weapons".  
Iran's Foreign Minister Mohammad Javad Zarif responded to the US call and stated that the United States and its EU allies shouldn't "lecture" the Islamic Republic on its missile program, Iran's Press TV reported. 
The launch comes amid tensions between Tehran and Washington over its collapsing nuclear deal and after a US drone strike killed IRGC commander Qassem Soleimani in January.