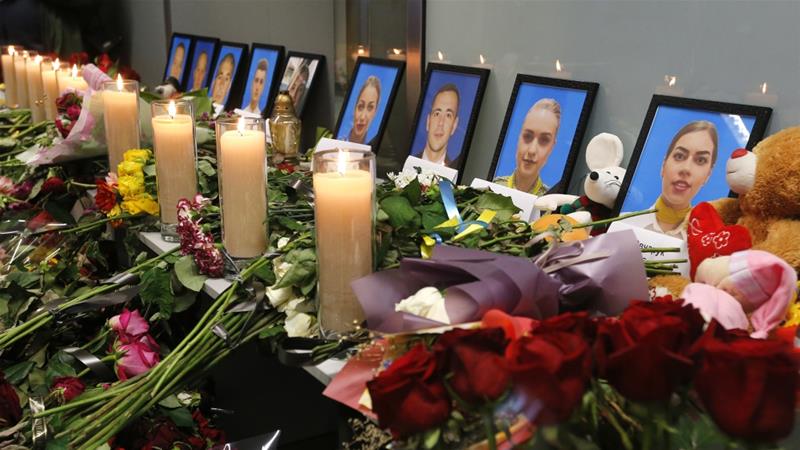 A Ukrainian news agency published on Monday a leaked recording of an exchange conversation between an Iranian air-traffic controller and an Iranian pilot, which proves the country's authorities were informed about missiles that shot down a passenger plane last month.
The Ukraine's President Volodymyr Zelenskiy acknowledge the recording's authenticity.
The Ukraine International Airlines Boeing 737 crashed shortly after taking off from Tehran's Imam Khomeini airport on January 8.
Three days later and under international pressure, Iranian President Hassan Rouhani finally admitted an investigation found that "missiles fired due to human error."
Iran has finally stated that two missiles were shot, killing all 176 people on board.
 The incident occurred in the tense hours as Iranian Revolutionary Guard Corps were carrying out "revenge" attacks on American military bases in Iraq in response to the death of the regime's top commander Qassem Soleimani a week earlier in US strikes in Baghdad. 
Iran has announced on Monday that it will not hand over the black boxes of the plane despite international pressure and Ukraine's request.