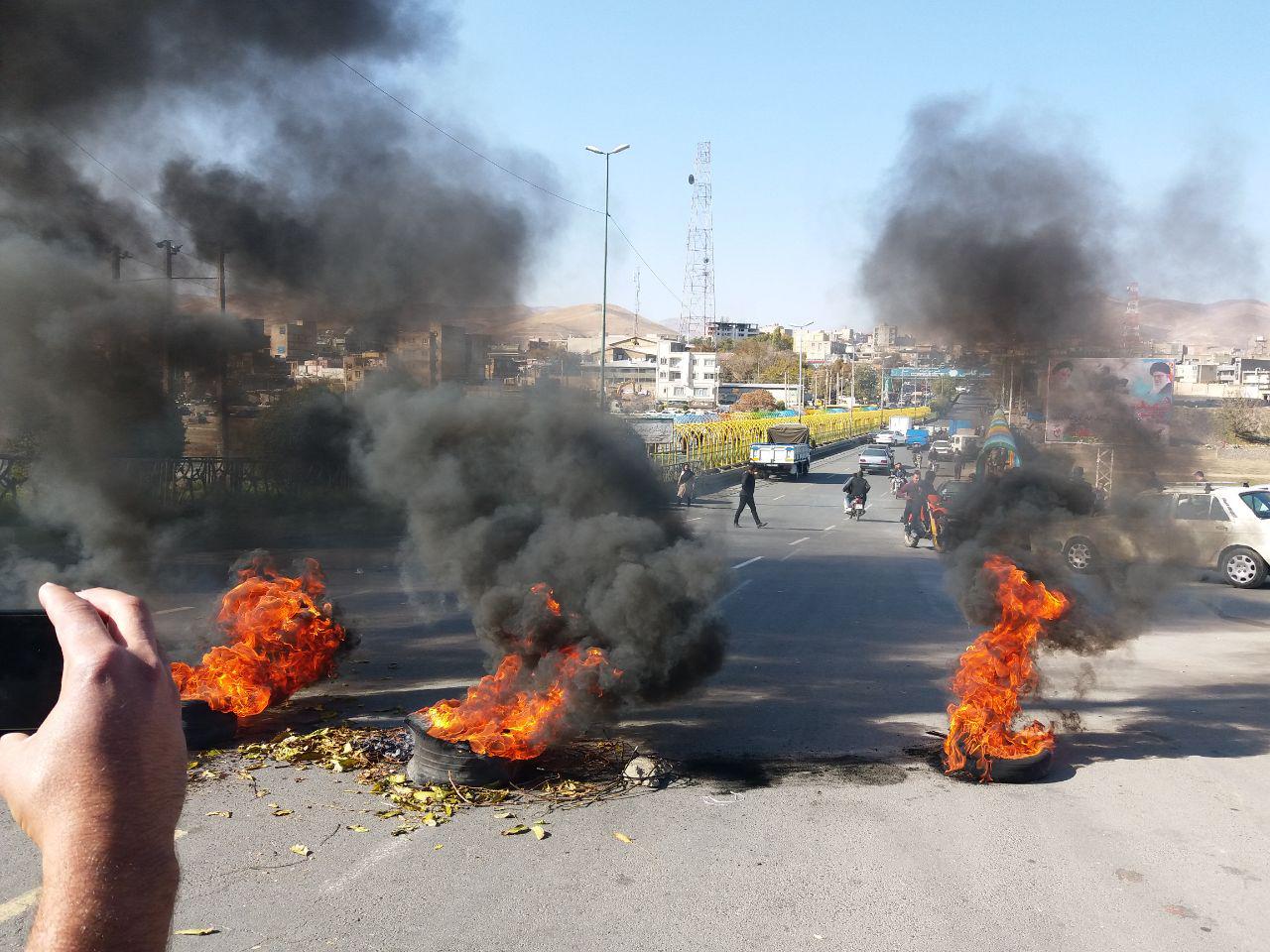 Protesters block the main street in Kurdish city of Saqez, photo:Avatoday
In a special report, Reuters revealed on Monday that Islamic Republic Supreme Leader Ali Khamenei ordered his top security officials to end the protests in November, which resulted in 1500 deaths.
"After days of protests across Iran last month, Supreme Leader Ayatollah Ali Khamenei appeared impatient. Gathering his top security and government officials together, he issued an order: Do whatever it takes to stop them," said the report.
Reuters cited three sources close to the supreme leader's inner circle and a fourth official who confirmed the order.
The new report of the death toll, provided to Reuters by three Iranian interior ministry officials, indicated that about 1500 people were killed including 17 teenagers and 400 women.
Some security and police forces were also died but the exact number has not been mentioned.
US top officials and some opposition forces had previously announced that at least 1000 people were killed during three-days protests in November, which started over fuel price hikes.
Iran shot some protesters in head in at least 120 cities and towns across the country. Some others were died in hospitals. The government however did not issue any official report on the death toll.
The regime had also shut down internet for weeks during and after the protests to create information blackout.
"The figures provided to Reuters, said two of the Iranian officials who provided them, are based on information gathered from security forces, morgues, hospitals and coroner's offices," the report said on Monday.
Iranian officials have reportedly declined to comment on Reuters story.
In some detailed explanations of events, the Reuters sources revealed that the 80-years-old Khamenei, who had final words on the country's internal and external matters, "raised his voice and expressed criticism of the handling of the unrest."
The Iranian supreme leader had reportedly angered over "burning of his image and the destruction of a statue of the republic's late founder, Ayatollah Ruhollah Khomeini."
One of the sources told Reuters that Khamenei said during the meeting that "The Islamic Republic is in danger. Do whatever it takes to end it. You have my order."
According to the source, all who attended the meeting were agreed that the aim of the protesters was to bring down the regime.
Khamenei had reportedly told officials within his inner circle that they will be held responsible for the outcomes of the protests if they do not urgently stop it.