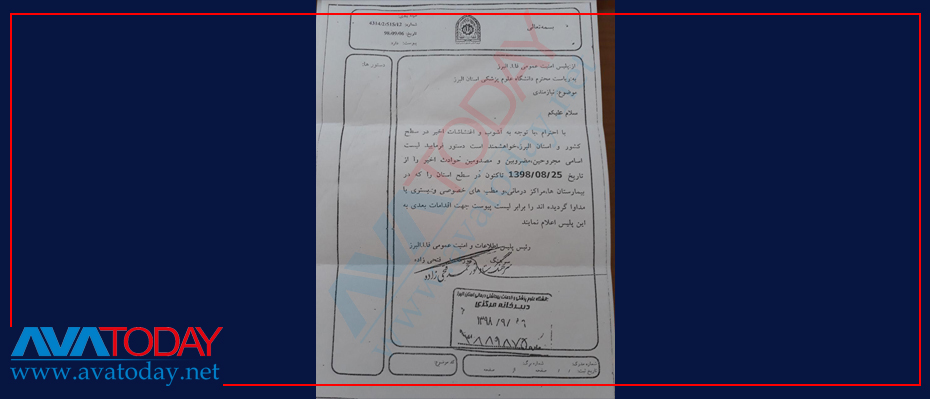 Iranian security forces in Tehran's Alborz have called on the local hospitals to provide a list of the names of people who have been treated for injuries since the deadly protests in November, a document showed.
An official letter, which a copy of it received by Avatoday on Sunday, indicated that police in Tehran's Alborz province asked the head of university hospitals to provide them with the names of visitors with injuries since November protests.
"Please, issue the list of people with injuries who had visited hospitals and private and state-owned clinics since the latest events," the letter asked head of university hospitals in Alborz province referring to the protesters as "thugs."
Iran had brutally cracked down on protesters who were demonstrating for three days in November over fuel hike price.
According to Amnesty International, more than 300 protesters including teenagers and women were killed by Iranian security forces. Thousands were also injured and at least 7000 people were arrested.
US officials and some opposition forces claimed that the number of people who were killed by the regime are as high as 1000 individuals.
During the protests, confidential sources told Avatoday that many injured protesters did not visit hospitals due to the fear of these medical centers' cooperation with the regime.
There were also reports of some hospitals, which had denied treating protesters due to security reasons and because of their collaboration with security forces.