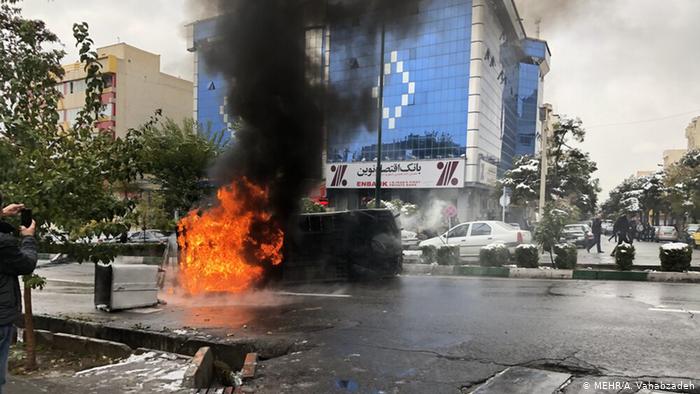 Iranian security forces have reportedly arrested 12 employees of Tehran's Ibn Sina Hospital as they prevented anti-riot forces from arresting wounded protesters on November 16, an employee of the hospital told Avatoday.
The employee, who talked to Avatoday on condition of anonymity, said as one of the biggest protests was occurring in Tehran's Arya Shahr, most of the wounded protesters came of Ibn Sina Hospital.
"After a while security forces raided the emergency department of the hospital to arrest the wounded protesters, but the employees prevented them from entering the department. Since then 12 of the employees have been arrested and transferred to unknown locations," the source added.
Iranian people in more than 150 cities across the country took the streets in mid-November, protesting over fuel price hikes.
Hundreds of protesters were killed and thousands more have been arrested.