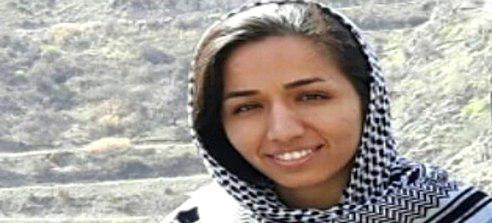 A teacher of Kurdish language in Iran's city of Sanandaj Zahra Mohamadi have been arrested about six months ago and the intelligence agency have not yet been able to find any evidences justifying her detention.
Maya Mohamadi, sister of Zahra Mohamadi, in an exclusive interview to Avatoday revealed that her family were not allowed to have any contacts with their daughter for the first three months of her sister's arrest.
According to her sister, after about six months Mohamadi has now been accused of the vague charge of "propaganda against the regime," without any legal evidences to prove their claims.
"Two of Zahra's lawyers explained that the intelligence forces have not found any evidence and proof for her arrest and that is why there has been no trial so far," her sister told Avatoday.
She has also expressed her family's concerns about Mohamadi's health situation in prison.
"Zahra was under treatment for her illness even before going to prison, but now she is seriously suffering from stomach pain and we are really worried about her," her sister added.
Mohamadi was teaching Kurdish language when arrested. Her sister said she was not doing anything rather than teaching Kurdish language, which according to Iran's new rules in the past years is not illegal.
"All of her students and colleagues told us that Zahra did not even talk about politics during her classes and she didn't criticize anything or anyone. It was a language school and that was all," the sister said.