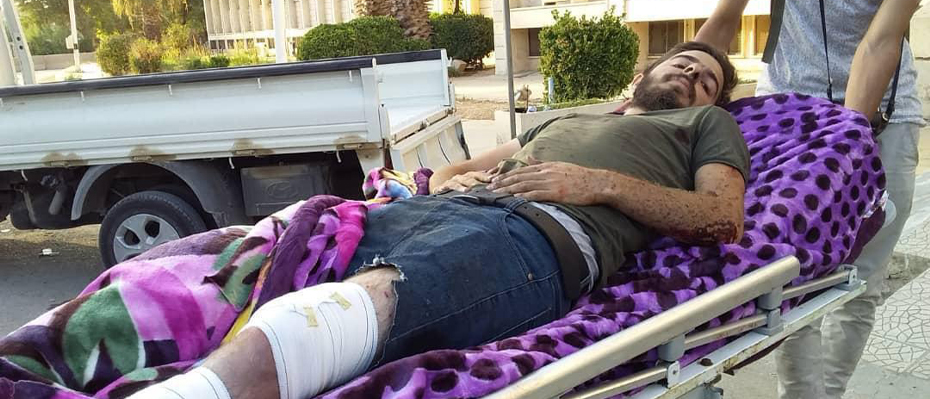 A convey of civilians and several foreign journalists were hit by Turkey's airstrikes on Sunday afternoon, killed 9 people including at least one foreign journalist, Syrian monitoring groups reported.
A graphic video footage published on social media on Sunday showed shocking scenes of dead, burning bodies, and wounded civilians who were the victim of Turkey's bombardments. The shocking video has been widely shared on social media by users calling the international community to stop Turkey.
At least "nine people, including 5 civilians and a journalist, were killed in the strike," Syrian Observatory for Human Rights confirmed.
As US withdrew forces from Syrian Kurdistan, Turkey began its long-awaited operation plan against the Kurds in Syria. The International community failed to act against the Turkish government and the Kurds say that the world left them behind to be slaughtered by Ankara.