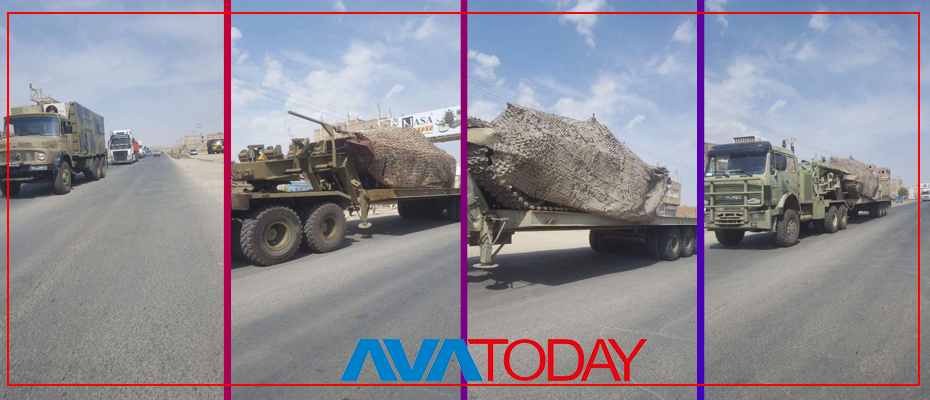 Iranian forces have been moving their military equipment in the past few days from different cities into the border areas in Kurdish region.
According to the confidential information received by Avatoday, among the equipment are military tanks, heavy weapons and medium and short-range ballistic missile.
In the last 48 hours, the Iranian Revolutionary Guards Corps were seen in the city of Sanandaj moving out their equipment toward the border areas.
A video received by Avatoday on Tuesday showed dozens of patrols belonged to Revolutionary Guards also conveying heavy weapons inside the Kurdish city of Bukan to the unknown locations on the border, northwest of Iran.
The recent deployment is following the two recent missile attacks by Iranian Revolutionary Guards against the Kurdish Democratic party and a revenge attack on Syria.
Iranian forces heavily stroke the headquarters of the Iranian-Kurdish Democratic Party in Koya on September 8th, killed 17 and wounded 40 others.
Tehran has also launched five ballistic missiles midnight on Monday in an operation, claimed to target militants in Syria, whom Tehran blamed for the recent attack on Iranian forces in Ahvaz city.
Three out of five missiles were reportedly landed down in Iran's own territory in Kermanshah Province, failed to reach the target.