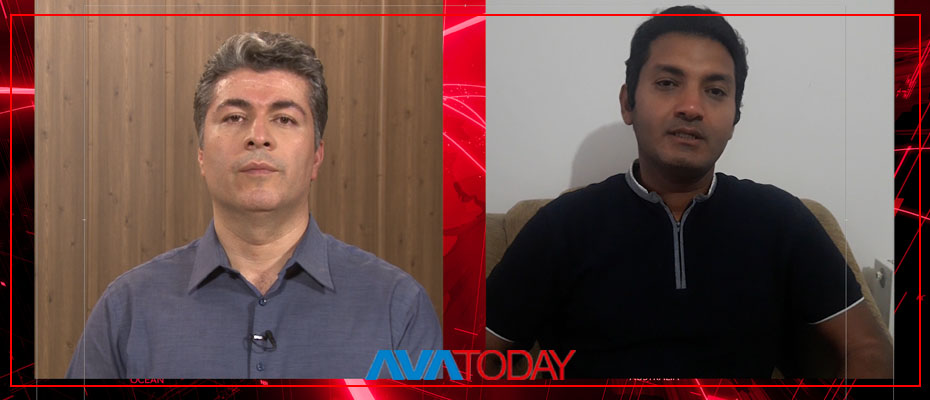 Avatoday has interviewed former member of Iran's special forces of NAJA, Isa Raivandi, who is drawing a clearer picture of what happened behind the scenes in the 2009's protest in Iran. He also talked about the drug dealing in Iran and the role of Iranian Revolutionary Guards and security forces in this business.      
 Could you please introduce yourself?
I am junior officer Isa Raivandi. I was a member of the special forces of Iranian police (NAJA) in Tehran until 2010. From 2010 to 2013 I went to Kurdistan Province's special unit. From 2013 to 2017 I was transferred to The Criminal Investigation Police department of NAJA in Tehran. From 2017 to 2018 I was sent to the Qeshm Criminal police department.
 I saw a video of you talking about protests in 2009, you have published secrets that people need to know while demonstrating.
 In 2009, I was in contact with Iranian media outside of the country and explained to them how protesters can stand against anti-riot forces. I have regretted joining the police in Iran several years ago. Because there is a systematic corruption in NAJA and the government. Most of the governmental officials take bribe to do the paper works for people. We have been struggling against corruption for years, we have started this movement against corruption years ago. This fight against corruption used to be secret, but now it needs to be in public so people can see that the police is on their side and not assume them as their enemy.
 Mr. Raivandi, there are many unrevealed stories regarding the 2009's protest, could you please go a little bit further and tell people what exactly happened?
We all had an order to disperse the protest; our team was a little bit late to join the forces. Other teammates who came back from the protest told us that all of the walkie-talkies were jammed, only the walkie-talkie used by the commanders were working. So, they could fulfill their plans. IRGC's Basij forces joined the anti-riot forces during the protest, Basij forces wore the costume of anti-riot police and suppress any protest.  As you may know in last year's protest, Iranian flag was torched in Malayer, but I tell you that it was all planned and carried out by the government.
 Mr. Raivandi, I have received some video footages, showing that IRGC and police are behind the drug dealing business in Iran, what do you think of that?
Because of our job in The Criminal Investigation Police of NAJA, sometimes we were cooperating with police regarding drug dealing. We could see that some people were arrested for carrying one kilo of drug, but a day after when they came back from the court, their chargers have been decreased to 100 grams.  Even in Qeshm, a friend of mine was commanded not to be strict with the drug dealers. They (commanders) would fire several tons of drugs just for show, while the amount of drug that is being transited from Qeshm is much more than you see. Many infamous drug dealers are in prison for years without any problem, while political activists would be hanged after fast trail. Because the officials, especially IRGC are behind the drug dealing business in Iran.