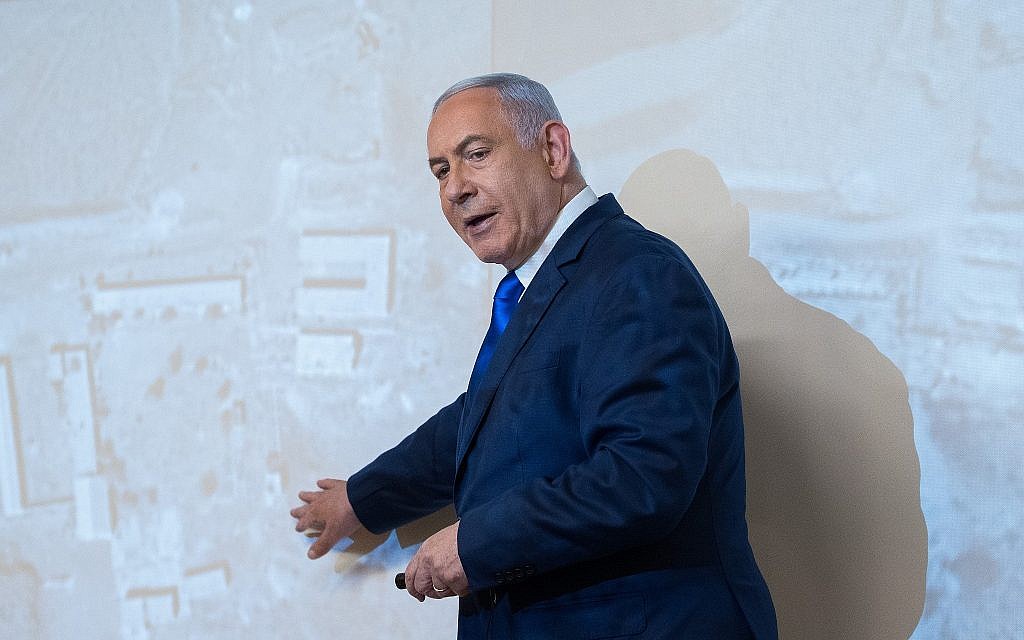 Israel's Prime Minister Benjamin Netanyahu revealed on Monday that a nuclear developing site used to be operating near Iran's city of Abadeh, but has been since removed after being exposed by Israel.
"In this site, Iran concluded experiments to develop nuclear weapons," Netanyahu was quoted by Reuters.
The Israeli Prime Minister has been revealing these information in a broadcast, showing pictures of several buildings, that he claimed were taken from Abadeh facility in June 2019.
"When Iran realized that we uncovered the site, here's what they did," Netanyahu said while showing a similar picture of the location, in which the buildings were no longer exist.
"They destroyed the site. They just wiped it out," he added.
Netanyahu has also called upon international communities to react to Iran and understand the Islamic Republic is "systematically lying."
According to an exclusive report on Sunday by Reuters citing diplomats, the International Atomic Energy Agency found traces of uranium at a "secret atomic warehouse" based in Tehran, which was also previously mentioned by Israel's prime minister Benjamin Netanyahu.
"The International Atomic Energy Agency (IAEA) is investigating the particle's origin and has asked Iran to explain the traces. But Tehran has not done so, according to the diplomats," said the reports.