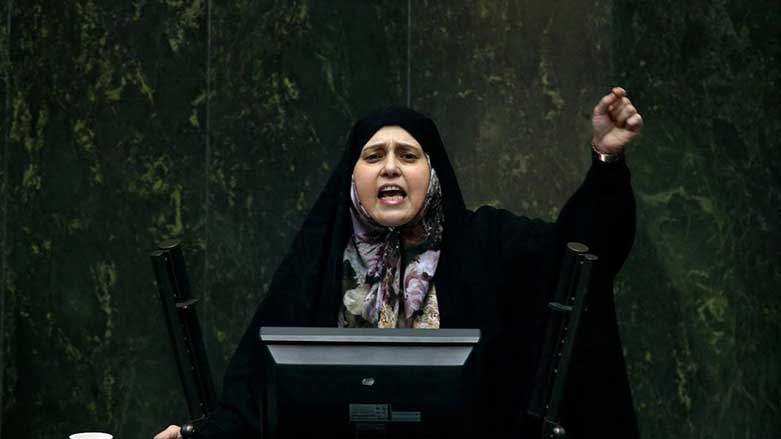 An Iranian member of parliament has addressed the case of an Iranian female football fan who burned herself after receiving prison sentence for trying to enter a stadium in Tehran. 
Parvaneh Salahshouri has criticized the government and called on the civil community for breaking the silence. 
Speaking with an Iran-based news outlet on Saturday, Salahshouri, who is a member of Women Fraction at the Iranian parliament, said: "We are suffering from a type of social apathy and indifference that puts a heavy burden on the shoulder of civil and political activists…if they criticize more than what they are allowed to, they will get detained by security forces."
"Self-immolation of a man in Tunisia led to a revolution, so why are we so uncaring to each other? Why are we silent when so many women are being suppressed and no one is speaking out?" She added. 
Regarding the prevention of female football fans in the stadiums, Salahshouri also said, "We can't find similar situation anywhere in the world. We have Muslim countries, and countries like India, which have a large Muslim population, they have never had such rules."
Sahar, an Iranian female football fan set herself on fire earlier this week in front of Tehran's prosecutor office in protesting her six months jail-sentence over entering Azadi Football Stadium.
According to her sister Sahar was arrested in March while she disguised as a male spectator trying to enter Tehran's Azadi Stadium.