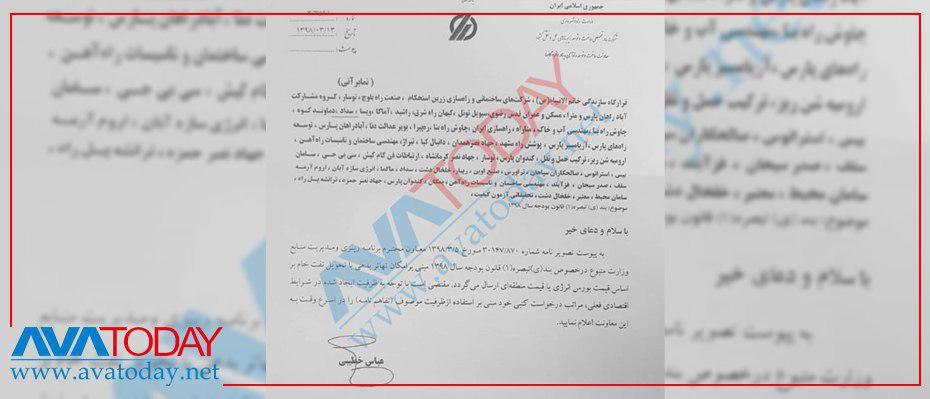 As Iran's oil export slides under 500,000 barrels per day, the government is paying off its debts to domestic companies by giving them crude oil.
According to a document received by Avatoday on Tuesday, Iranian Ministry of Roads and Urban Development suggested in a letter that the country's instruction companies can receive crude oil instead of the debts that the government owes them.
Iran crude oil export fell to 500,000 barrels per day in May.
US government reimposed new round of sanctions on Iran's petrochemical sector, targeting tens of companies.
"This action is a warning that we will continue to target holding groups and companies in the petrochemical sector and elsewhere that provide financial lifelines to the IRGC," the US Treasury Secretary, Steven Mnuchin, said in a statement in early June.
Iran in facing severe financial and political pressure from US and Persian Gulf countries for its support of terrorism in the region.