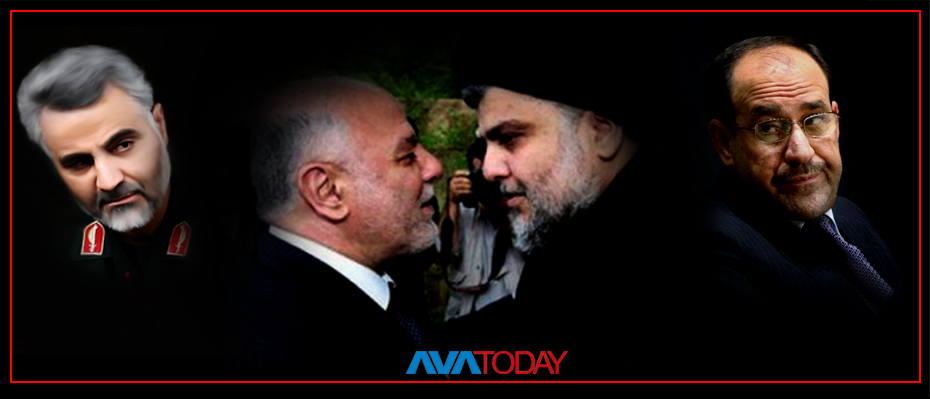 The Islamic Regime's effort to destabilize Iraq has increased.
Qasem Soleimani, commander of Iranian Revolutionary Guard Corps' (IRGC) Quds Force who has been in Iraq since August 15 as the representative of Islamic regime to discuss forming new government, is now about to do a political coup against Haidar al-Abadi, Avatoday source said.
The source who talked to Avatoday on condition of anonymity said that Soleimani, along with Iraj Masjedi, Iranian Ambassador to Iraq have met with Nouri al-Maliki, Iraqi fromer PM and a number of leaders of the Shiite parties, who are trying to dismiss Haidar al-Abadi at the parliamentary session and not allow him to have any position in the new government of Iraq.
Soleimani, at a cost of $50 million, formed a coalition at the house of Hadi al-Amiri, commander of the Iraqi Shia militia known as Hash al-Shabi which would be led by al-Maliki. At the beginning, the new coalition had 200 parliamentarians, which had enough quorum for the formation of a new government, but with the intervention of the United States, a number of Sunni representatives retreated from the coalition with Nouri al-Maliki and they temporary eliminated the danger of the political coup of Abadi, which was already organized by Islamic Regime.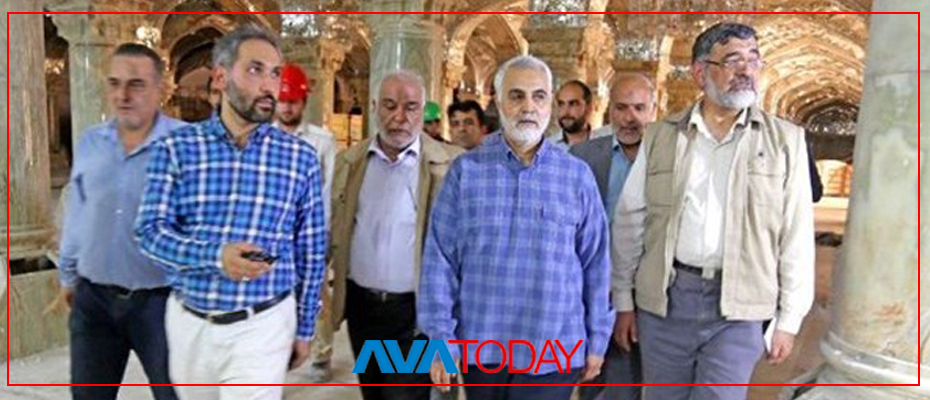 According to Ava Today's resources in Baghdad, Qasem Soleimani made a number of promises to Kurdish people and the Sunnis and many others and he mentioned that they will keep their promises in the future government. In spite of the fact that, Quds Force has been the cause of slaughtering Sunnis in Iraq, as well as the recapture of the Kirkuk administration. However, Iraqi Kurds have been mostly influenced by Qasem Soleimani.
According to Ava Today's resources; the Islamic Regime's political coup will be implemented in Iraq soon, If the United States not intervening. Falih Alfayyadh the Iraqi national security advisor and Aras Karim Habib the Iraqi National Congress, were both part of the Nasr coalition with the leadership of Heydar Ebadi, they participated in the meeting of al-Amiri, this hearing presided indirect by "Qasem Soleimani". To elucidate that, Qasem Soleimani attracted a significant number of people around Abadi.
As Ava Today's resources mentioned that, in the near future، a political coup in Baghdad will be launched with the aim of empowering Tehran's representatives, if Washington not trying to prevent Iran's regime from interfering in Iraq's government.