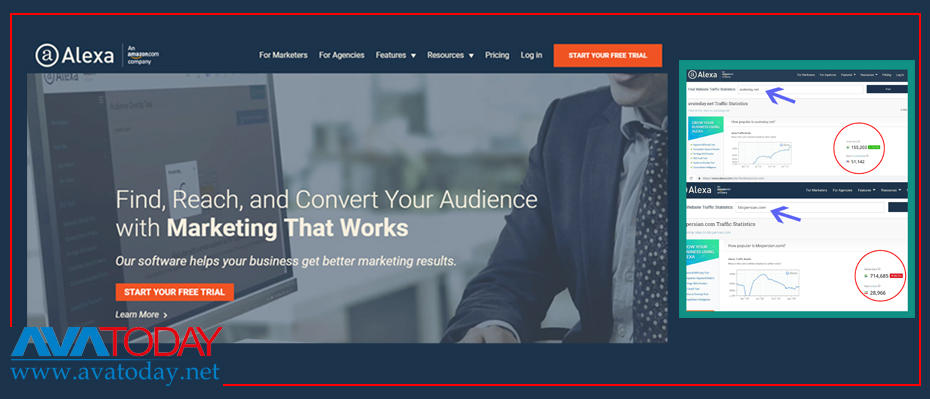 AvaToday caption
A tracking of Avatoday's network users via Alexa showed that the website became the world's number 155,000, making it one of the most visited websites even a head of the Persian-language popular website of BBC Persian.
The data shows Avatoday has more than 600,000 more users comparing to the BBC Persian with a rank of 714,656 in the World.
Avatoday, which established about a year ago, has been covering news from Kurdistan, Iran and the World. The network's growing visitors made it among the top most-visited websites, especially in the Middle East.
The network especially became a source for the news on Iranian authorities and people's daily situation, labor movements and human rights violations in Iran. It revalued dozens of corruption cases committed by Iranian authorities.
Part of Avatoday's success in such a short time is due to the daily information it receives from inside sources.
The news and reports are publishing in Kurdish, Persian, Arabic, Turkish and English