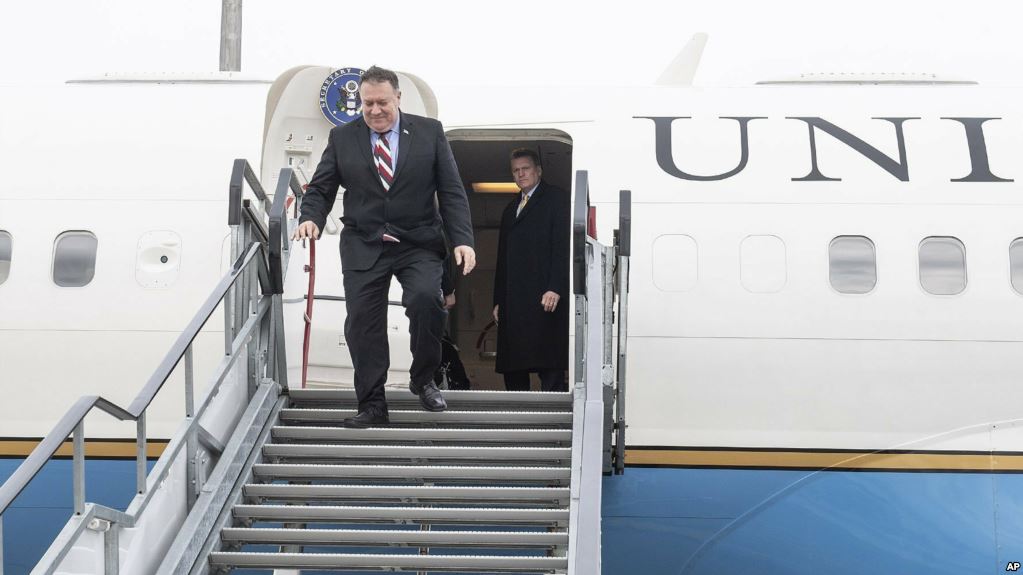 In a picture issued by the Hungarian Ministry of Foreign Affairs and Trade, U.S. Secretary of State Mike Pompeo, arrives at Liszt Ferenc International Airport in Budapest, Hungary, Feb. 11, 2019.
US Secretary of State Mike Pompeo has begun his Central Europe tour on Monday reportedly to discuss growing influence of Russia in this region, Radio Farda reported.
"Pompeo was scheduled to arrive in Hungary on February 11 ahead of visits to Slovakia and Poland. He is set to complete his journey with stops in Brussels and Rekjaivik, Iceland, on February 15," read the report.
Pompeo is expected to attend a Middle East conference on Iran on February 13 and 14 in Poland. Polish Foreign Minister Jacek Czaputowicz and the US secretary of State are scheduled to co-host the conference.
Poland decided earlier that Iran would not be invited to the Middle East Summit due to Tehran's increasing tensions with the United States.
For his part, Iran's Foreign Minister said the Summit is anti-Iran and slammed the attenders.