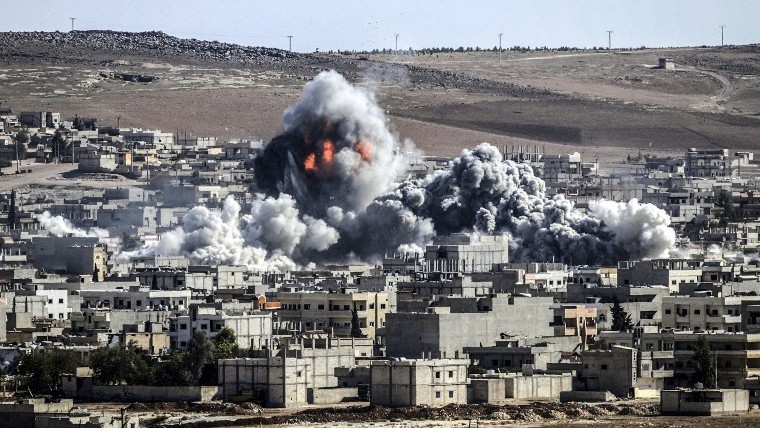 The US launched airstrikes early Friday on two locations in eastern Syria linked to Iran's Revolutionary Guard Corps, the Pentagon said, in retaliation for drone and missile attacks against US bases and personnel in the region that began early last week.
According to reports, the precision strikes were carried out near Boukamal by two F-16 fighter jets, and they struck weapons and ammunition storage areas that were connected to the IRGC.
Moreover, the reports said there had been Iranian-aligned militia and IRGC personnel on the base and no civilians, but the US does not have any information yet on casualties or an assessment of damage.
The sites were reportedly chosen because the IRGC stores the types of munitions there that were used in the strikes against US bases and troops.
According to the Pentagon, there have now been at least 19 attacks on US bases and personnel in Iraq and Syria since Oct. 17, including three new ones Thursday. Air Force Brig. Gen. Pat Ryder said 21 US personnel were injured in two of those assaults that used drones to target al-Asad Airbase in Iraq and al-Tanf Garrison in Syria.
In a statement, Defense Secretary Lloyd Austin said the "precision self-defense strikes are a response to a series of ongoing and mostly unsuccessful attacks against US personnel in Iraq and Syria by Iranian-backed militia groups that began on October 17."