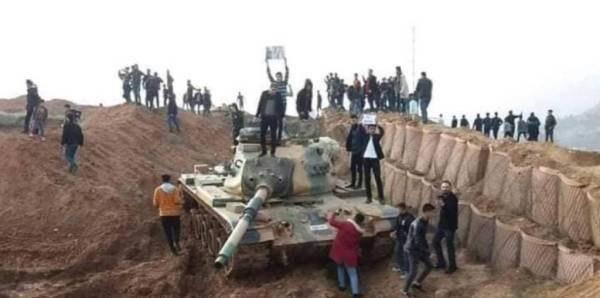 A Kurdish protester against airstrikes by Ankara was killed by Turkish soldiers on Saturday.
People in the Kurdistan Region's area of Shiladze stormed Turkish base on Saturday, protesting Turkish airstrikes.
So far one protester was killed and seven more wounded.
Turkish army frequently strikes Kurdistan Regions border areas, where Kurdistan Worker Party's (PKK) positions are located.
Turkish airstrikes killed at least six civilians last week.