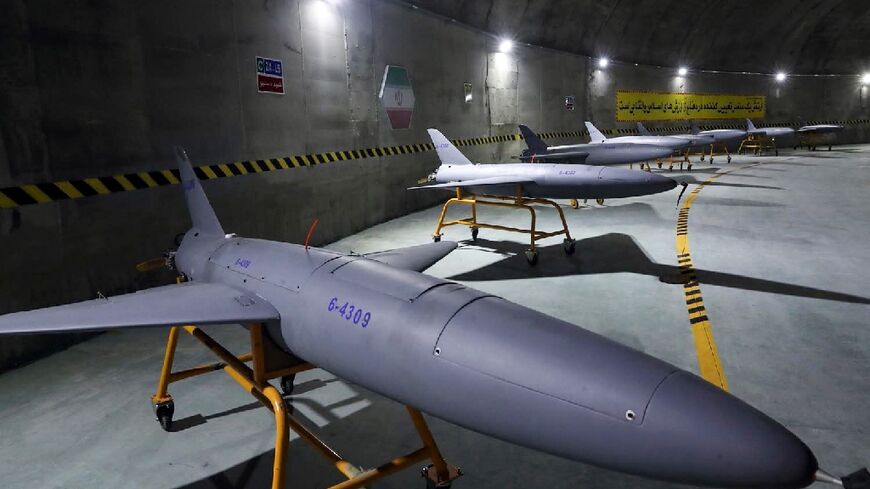 The United States said Monday that Iran and Russia are "expanding their unprecedented defense partnership," as Moscow strengthens ties with Tehran.
Russia, one of the world's top military powers, has been obliged to rely on Iran for supplies as it suffers battlefield losses in its invasion of Ukraine, according to US intelligence.
US National Security Council spokesman John Kirby cited Moscow's desire to acquire more sophisticated military drones as a key part of the growing cooperation.
"Interactions between Iran and Russia in matters regarding the selling of advanced weapons, especially more advanced UAVs, are now continuing," he told reporters.
"This is a full scale defense partnership that is harmful to Ukraine, to the region in the Middle East, and to the international community," he said, adding that further sanctions would soon be announced.
"We are using the tools at our disposal to expose and disrupt these activities and we are prepared to do more."
"In the coming days, we will be announcing additional designations against those involved."
Kirby said Iran had delivered more than 400 drones to Russia since August, mainly of the Shahed type.
Iran in turn is seeking to buy attack helicopters, radars, and Yak-130 combat trainer aircraft from Russia, he said, noting that "in total, Iran is seeking billions of dollars worth of military equipment."