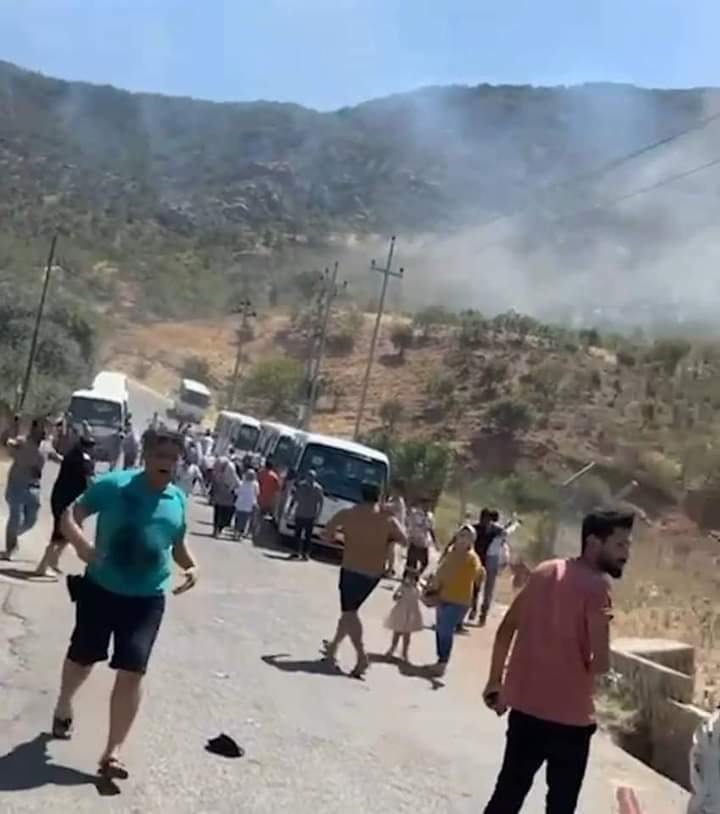 Turkish attributed bombardment on a touristic location in Zaxo, in the Kurdistan Region's Dohuk province on Wednesday killed nine and injured dozens of others. 
Iraqi and KRG officials condemned and attributed the attack to Turkey.
Calling it 'unacceptable,' The United States denounced the attack on late Wednesday. 
"The killing of civilians is unacceptable, and all states must respect their obligations under international law, including the protection of civilians," the statement reads.
United Nations Assistance Mission for Iraq (UNAMI) condemned the attack too and called for an investigation.
Iraqi Prime Minister Mustafa al-Kadhimi strongly condemned the attack and accused Ankara of conducting it.
Iraqi President Barham Salih, and Iraq Foreign Ministry also denounced the attack.
Iraq, Foreign Minister, Fuad Hussein visited the attack site and asked both Turkey and Kurdistan Workers Party (PKK) to not make Iraqi land a place for their fight.
Iran on Thursday also condemned the attack without naming any country.
Turkey on Late Wednesday refrained to take the responsibility and called for cooperation with Iraq to reveal the perpetrators.
The armed wing of the PKK, the People's Defense Forces (HPG) denied the presence of PKK forces at the attack site. HPG blamed Turkey for the attack and lives of civilians.
The attack sparked protests across Iraq. In Baghdad, Protesters gathered in front of Turkish embassy and asked for the expulsion of the Turkish ambassador to the country.
Iraqi government also demanded an official apology from Ankara and withdrawal of all Turkish force in Iraq.