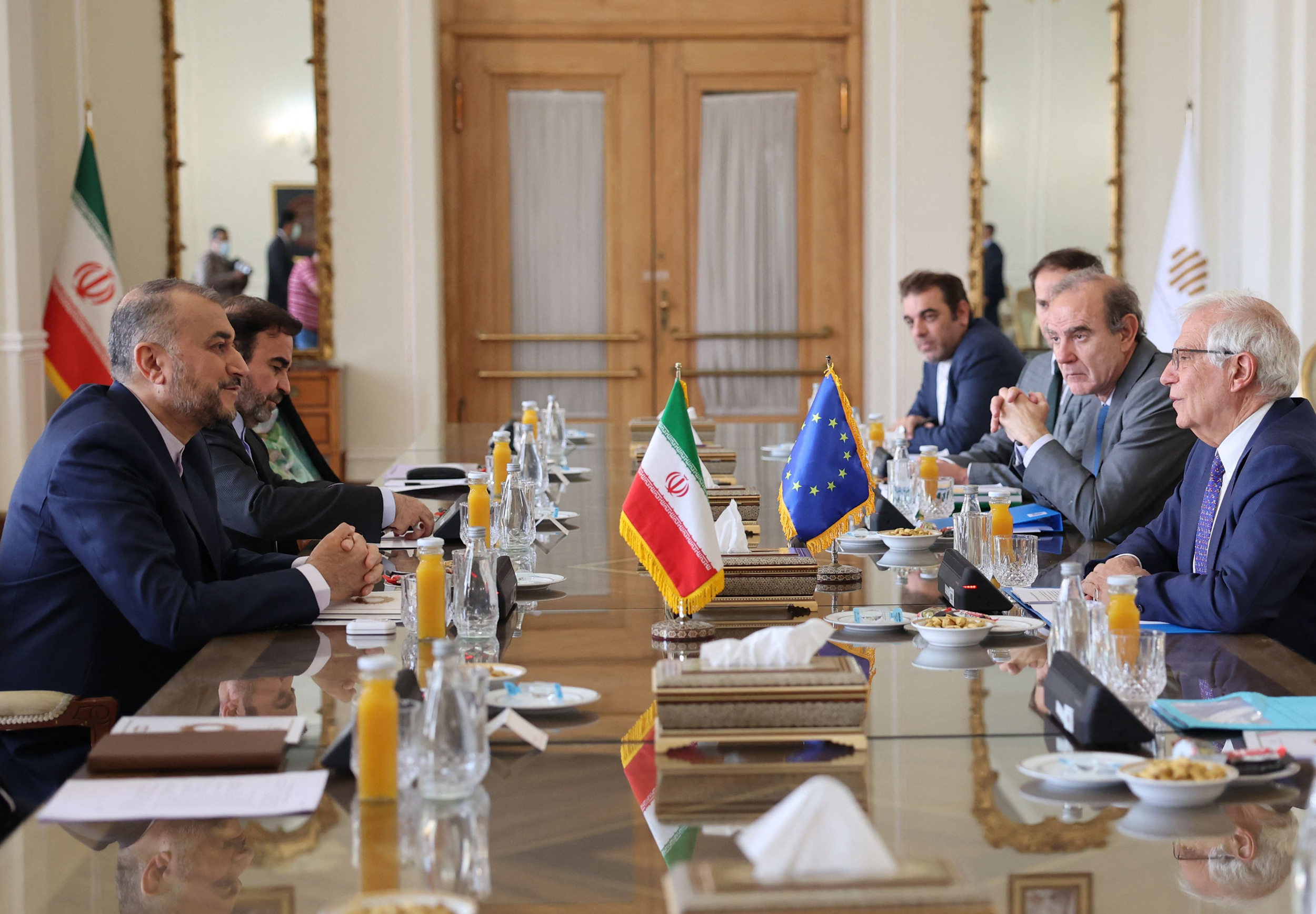 Indirect negotiations between Iran and the US over Tehran's nuclear deal with world powers have ended without breaking a deadlock over the talks, a semi official Iranian news agency reported Wednesday.
The two countries began indirect talks on Tuesday in Qatar.
Iran warned the US to abandon the "Trump method" on Wednesday after the two sides opened indirect talks to revive a nuclear deal that was torpedoed by the former American president.
The International Atomic Energy Agency said on Thursday that Iran was removing 27 surveillance cameras at its nuclear facilities, warning this could be a "fatal blow" to negotiations to revive a 2015 nuclear deal.
IAEA chief Rafael Grossi said his agency had been informed that 27 cameras were being removed, leaving about 40 still in place.
Iran and world powers agreed in 2015 to the nuclear deal, which saw Tehran drastically limit its enrichment of uranium in exchange for the lifting of economic sanctions.
In 2018, then-US president Donald Trump unilaterally withdrew America from the accord. Talks began in April last year to bring the United States back into that landmark agreement.