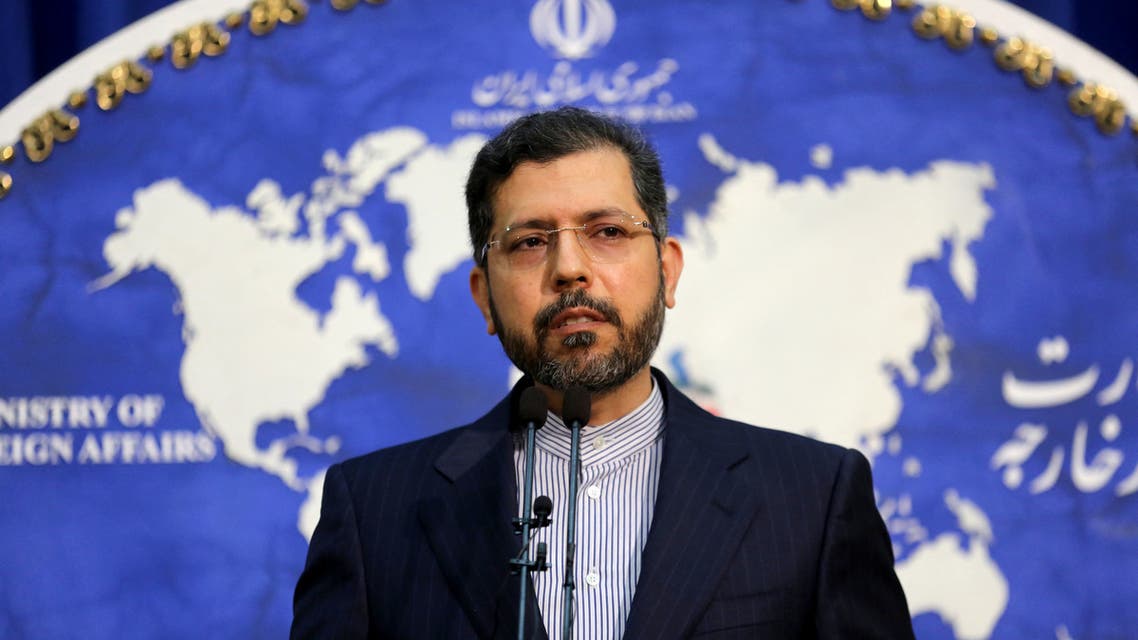 Iran's foreign ministry spokesman said on Monday that a prisoner swap with the United States was on the agenda while negotiating a nuclear deal in Vienna.
"This issue is currently on the agenda in parallel with the Vienna talks.... But it seems that the US has not made a decision on it. Perhaps it is waiting for the results of the talks," said Saeed Khatibzadeh.
This is the first time that an Iranian official confirms official talks over foreigners and dual nationals detained in Iran with the United States in Vienna. Tehran has refused to directly negotiate with Washington since nuclear talks began last April in Vienna.
Human right organizations accused Iran of hostage diplomacy. Tehran is holding several Western prisoners and using them in its demands for the release of Iranian detained in the US for breaking sanctions and related offenses.
Khatibzadeh also said that the nuclear talks have not "reached a dead end."
However,ten months after negotiations began, still major issues of which US sanctions should be lifted and how Iran should return to its obligations under the 2015 nuclear agreement remain unresolved.