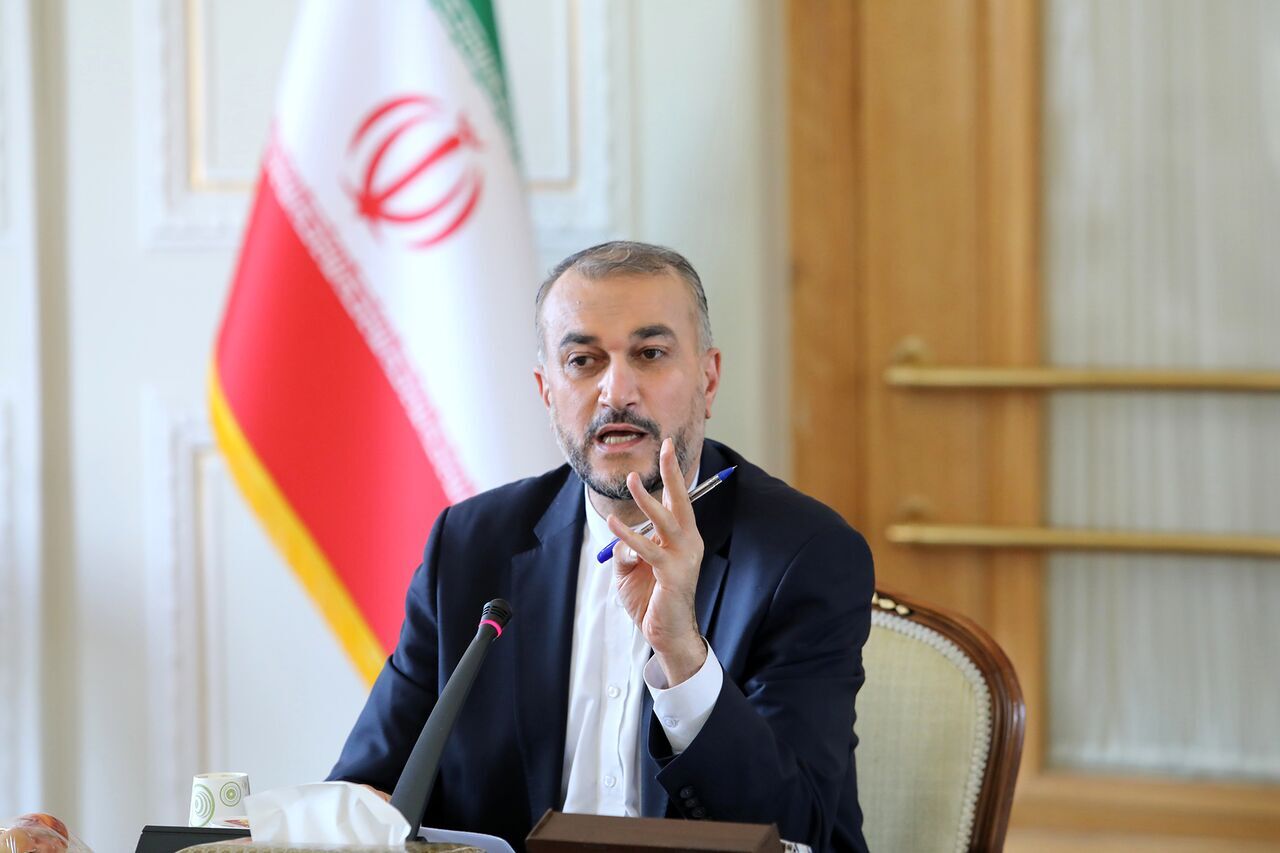 Iran claimed on Friday that the country's ongoing talks in Vienna with world powers to revive a 2015 nuclear deal are taking its "right direction" but insisted that the US must guarantee a lift of international sanctions.    
"It is now up to the Western side to show good faith and commitment for a good deal," the Iranian foreign minister Hossein Amirabdollahian tweeted.
In an exclusive interview with Al Jazeera broadcast on Thursday, Iranian Foreign Minister said an agreement could be reached if all sanctions were lifted.
"We want the lifting of sanctions imposed on Iran by Trump, especially those contrary to the nuclear agreement," Amirabdollahian said earlier on Thursday.
Iran's ability to export oil and access to its revenues are reportedly among the country's top agenda throughout the negotiations.
"We hear good words from the American delegation in Vienna, but it is important to see serious measures," the Iranian foreign minister added.
Tehran is holding talks with world powers in Vienna to revive a nuclear deal known as the Joint Collective Plan of Action, which former US President Donald Trump withdrew from in 2018, deeming it insufficient to shut down projects with bomb-making potential.
Iran denies seeking nuclear arms, but has breached the deal with expanded uranium enrichment and constant development of its missile program.