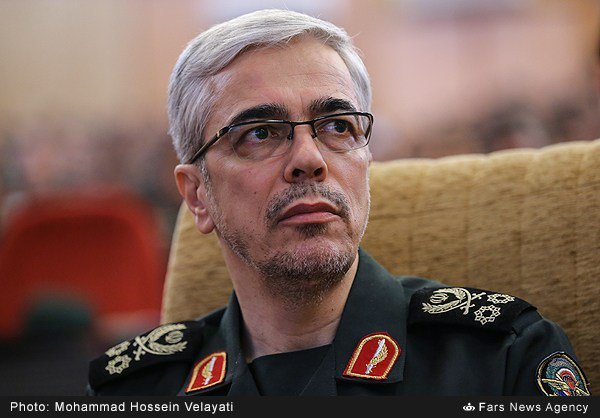 Iranian top general Mohammad Bagheri warns US forces in Iran's waters, declaring Tehran is ready to confront any violation of its soil, Fars News Agency reported late on Monday.
Bagheri was in the island of Abu Musa, reportedly to visit Iranian troops.
"Iran's regional enemies should know that alongside a pacific doctrine, Iran has a powerful military force that are ready to protect Iran's territorial integrity, and also hold accountable countries that proposed the presence of Americans in the region," the Iranian general was quoted as saying by the agency.
Tehran has a fragile relation with is regional rival, Saudi Arabia and Israel as well as the United States especially since US President Donald Trump left Iran nuclear deal on May and reimposed harsh sanctions against Iran, partly for its interventions in Syria, Iraq and Yemen.
Earlier this month Iran's Revolutionary Guards launched drill near Strait of Hormuz, a day after US carrier sailed into Persian Gulf.
Iran said it will keep an eye on American carriers or any party trying to enter its waters.