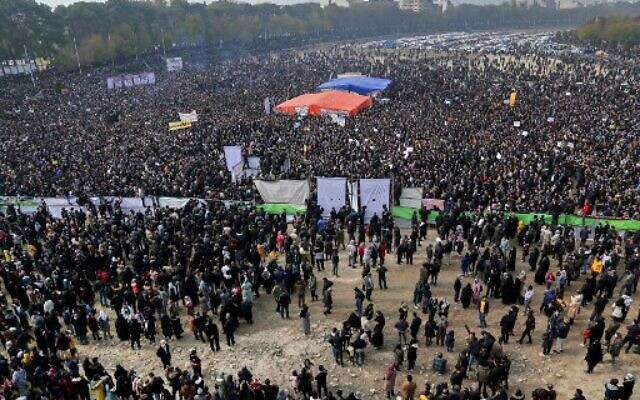 Thousands of Iranian protesters gathered in Isfahan on Friday to voice their anger after the city's lifeblood river dried up due to drought and diversion.
The demonstrations over the water crisis started on November 9, but Friday's protest was the biggest gathering since it started and drew in farmers and other people.
"Thousands of people from Isfahan, farmers from the east and west of the province, have gathered in the dry Zayandeh Rood riverbed with one key demand: let the river run," a state television journalist in Isfahan reported, broadcasting live images of Friday's rally.
"For years, there has been no will to resolve the problems of this important river," the journalist said.
Protesters were seen holding up banners that read "East Isfahan has become desert" and "Our water is being held hostage."
The city of Isfahan is Iran's third largest, with a population of around two million.