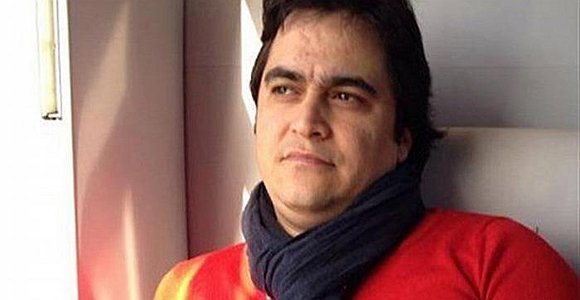 A former agent of Iran's Ministry of Intelligence, Akbar Khoshkushk, has claimed that the Paris-based dissident Iranian journalist Ruhollah Zam, who was executed last year in Iran following his abduction in Iraq, was traded in exchange for a high-ranking French officer.
"Ruhollah Zam was arrested in the context of an exchange with a high-ranking French security officer," the ex-intelligence agent claimed in an interview with the state-owned news website Rouydad 24.
"This French operative had secretly become a member of ISIS and had been captured by the Resistance Axis Forces during the clashes," he added.
The former Iranian agent described in details how Zam was abducted in Iraq and taken back to Iran. "When Zam left the French embassy (in Baghdad), an intelligence officer from the embassy informed the security forces of the Islamic Republic. Our forces then pursued him," he said.
"He then came to Najaf from Baghdad, where he showed up to attend a meeting. In Najaf, a woman who was with us in cooperation with Turkey, helped our forces," he added.
"There, Ruhollah Zam was arrested, put in a car, and brought to the Iranian border," he said, and added "The timing was good, it was during Arba'een (a Shiite observance day), when the road from Najaf to Mehran is quite crowded and busy, and under control. So Zam was easily transferred inside the country (Iran) from Najaf ''.
Following his capture and forced return to Iran in 2019, the 43-year-old journalist and owner of the anti-regime news channel Amadnews, was tried and convicted of "Corruption on Earth", a charge often used in cases involving attempts to overthrow the Islamic Republic establishment. He was sentenced to death and hanged in December 2020.
Zam was apparently executed for the work he did on his Telegram channel Amadnews, which had over one million followers and which the Iranian regime believed had helped inspire the nationwide anti-government protests of 2017-2018 in Iran.
Khoshkushk, the ex-agent who has claimed this trade-off between Iran and France, worked at the intelligence ministry's foreign investigations section for many years. He was one of the perpetrators of the serial killings of Iranian political figures, among whom include Dariush and Parvaneh Forouhar, leaders of the Nation Party of Iran, and Mohammad Mokhtari and Mohammad Jafar Pouyandeh, members of the Iranian Writers' Association, who were murdered in Tehran in the Autumn of 1998.