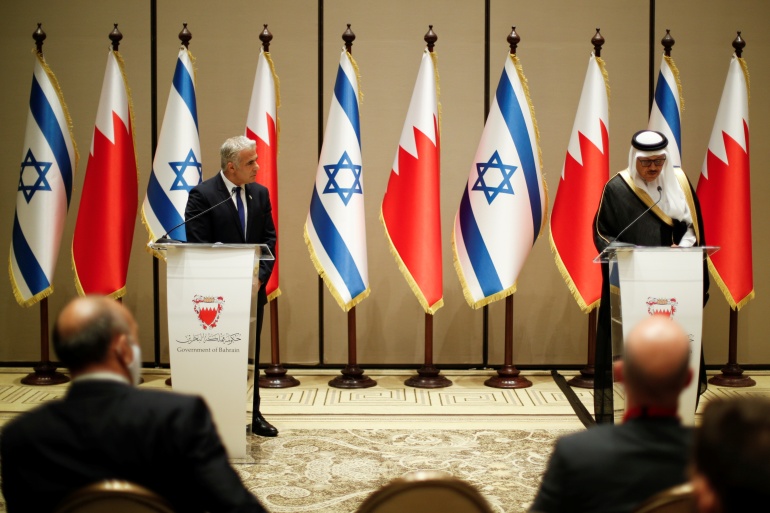 Iran called Israeli Foreign Minister Yair Lapid's recent visit to Bahrain as a "stain" on the Gulf monarchy.
"This stain will not be erased from the reputation of Bahrain's rulers," state news agency IRNA quoted Iranian Foreign Ministry spokesperson Saeed Khatibzadeh as saying.
Lapid opened the Israeli Embassy in Manama on Thursday. Last year, Bahrain and the United Arab Emirates established diplomatic relations with Israel in a normalization deal brokered by the US.
"The people of the region will continue to oppose the process of normalization of ties with the Zionist regime," Khatibzadeh said.
In a joint press conference with Lapid, Bahrain Foreign Minister Abdullatif al-Zayani reiterated his country's support for a two-state solution that represents "the rights, interests and aspirations of all parties." He added that Bahrain has chosen "peace and dialogue as a strategic option."