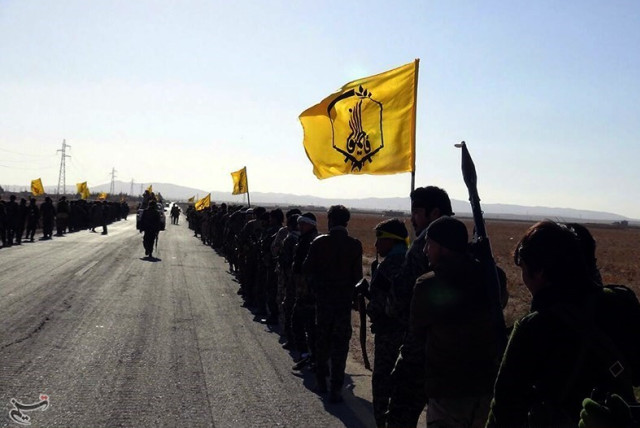 AvaToday caption
At least 12 non-Syrian militias loyal to Iran were injured in unknown airstrikes in Syria, Syrian Observatory for Human Rights (SOHR) reported.
The attack has reportedly destroyed launchers of Iranian-made land-land rockets that were used by the Iranian-backed factions in al-Mayadeen desert, which is considered as the largest gathering of the factions in the region.
The wounded were transferred to al-Shefaa Hospital amid a high security alert, the monitoring group said.
In a separate incident, explosions were reported in the same region.
"In the past few hours, SOHR activists reported violent explosions in al-Mazar'a neighborhood near al-Mayadeen city in east Deir Ezzor countryside in strikes launched by unknown jet over posts of Iranian factions in wet Euphrates region, the Iranian colony, but no casualties have been reported yet," the group said.
Al-Mazar'a neighborhood is a military region for the Iranian groups and centers for training the fighters and the newly recruited individuals.