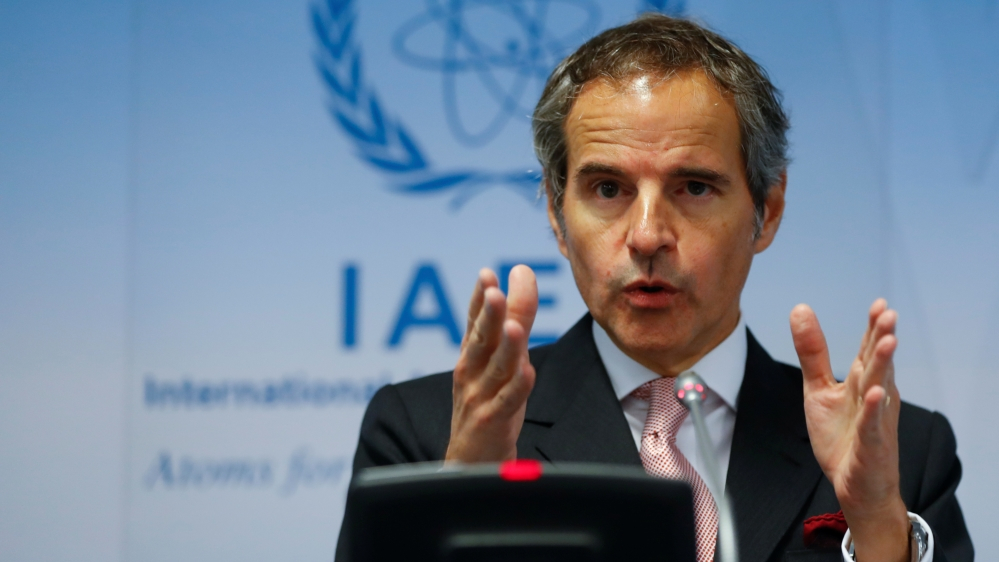 UN nuclear watchdog chief Rafael Grossi will go to Tehran this weekend reportedly for talks aiming at easing a standoff between Iran and the West.
Three well-informed diplomats told Reuters that Grossi's trip before next week's meeting of the IAEA's 35-nation Board of Governors was confirmed.
According to the sources, Grossi would meet the new head of the Atomic Energy Organization of Iran, Mohammad Eslami, on Sunday.
Later, the IAEA and Iran's envoy to the agency later confirmed the trip and the meeting.
"Director General Rafael Mariano Grossi will meet with Vice-President of the Islamic Republic of Iran and Head of the AEOI, Mohammad Eslami, in Tehran on Sunday," the IAEA said.
The agency added that Grossi was expected to hold a news conference at Vienna airport around 8:30 p.m. (1830 GMT) on Sunday.
The IAEA informed member states this week that Iran is not complying with the agency on two central issues: explaining uranium traces found at several old, undeclared sites and getting urgent access to some monitoring equipment so the agency can continue to keep track of parts of Iran's nuclear program as provided for by the 2015 deal.