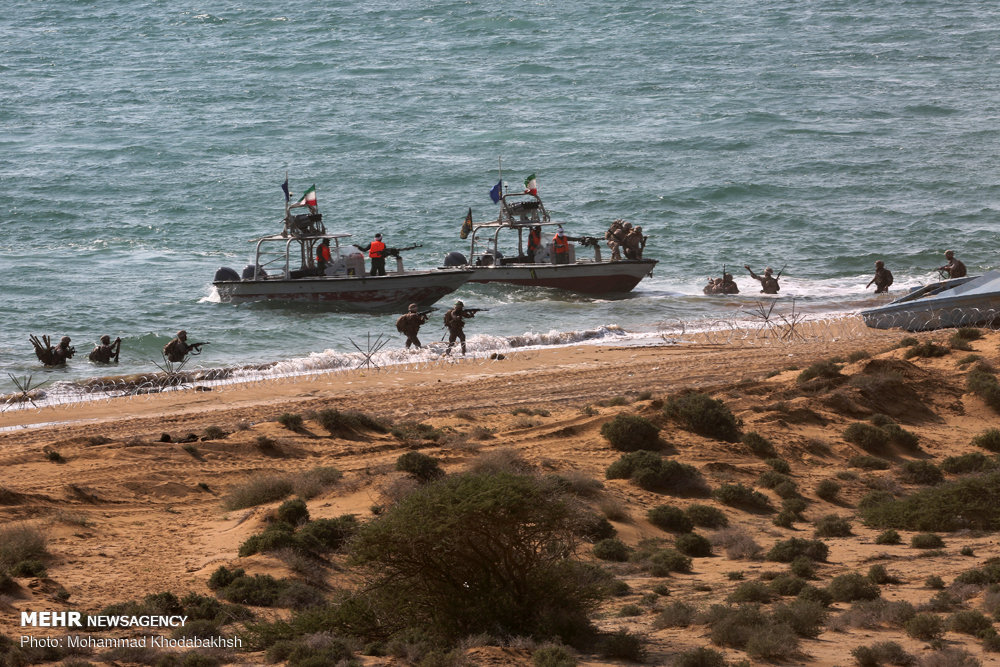 Iran's Revolutionary Guards launched drill near Strait of Hormuz on Saturday, a day after US carrier sailed into Persian Gulf.
"As the two nations exchange open threats, the Pentagon has sent an aircraft carrier strike group to the Persian Gulf, while Iran stages massive naval drills in the region, with its fleet surveilling US ships," RT reported late Saturday.
Iran said it will keep an eye on American carriers or any party trying to enter its waters, but denied the presence of Americans inside the country's waters for the time being.
"The American forces are present in the region, but they are not in our water," Iran's General Alireza Tangsiri was quoted on Sunday by Mehr News Agency.
He also added that "the presence of foreign troops in the region disturbs security," and that the Iranian forces will maintain the security of Gulf with the help of neighboring countries, without identifying the allies.
"Our duty is to defend the waters of Islamic Iran, and we are present in the region with power and full intelligence capacity," he concluded.