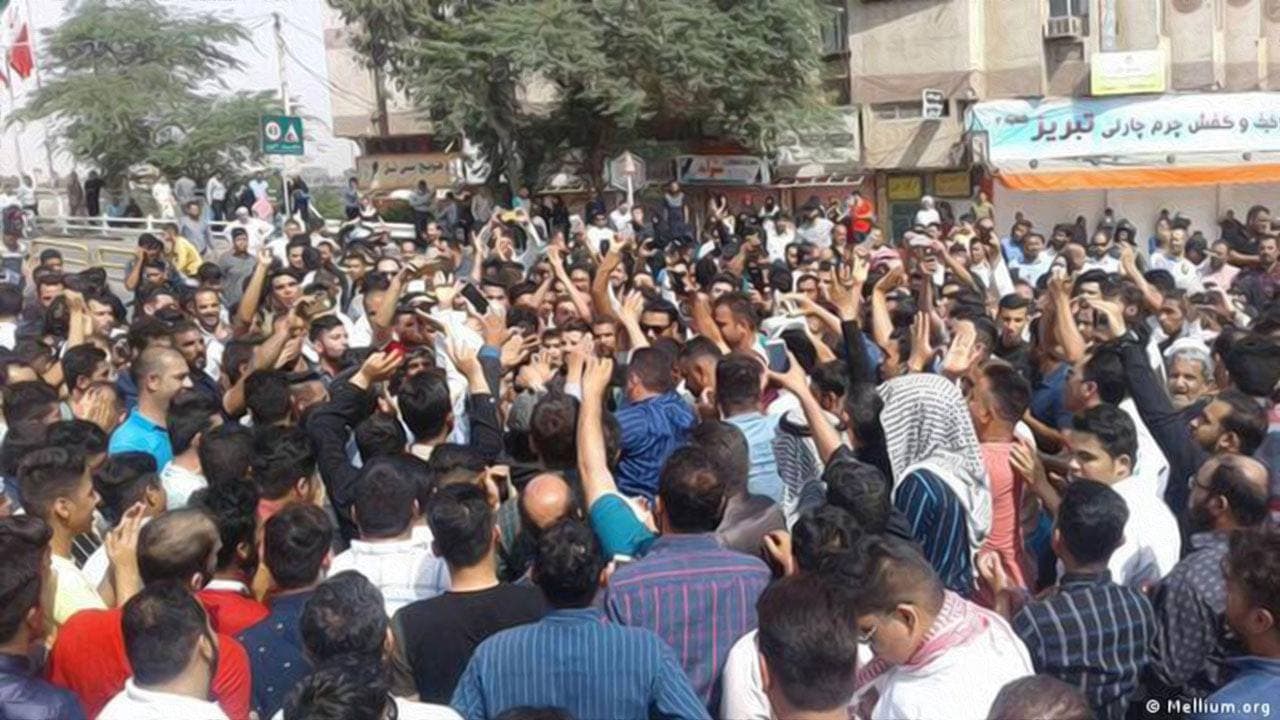 Protests erupted in Iran's capital city Tehran on Monday in a move apparently to support the protests in Khuzestan, which were triggered over water shortage more than ten days ago.
Videos of Tehran's protests circulating online show hundreds of protesters rallying and marching in the streets while chanting slogans. The protesters urged other citizens and the police department to support them.
The protesters can also be seen in several videos chanting anti-regime slogans, including "Death to the Dictator," and "Cannons, tanks, bullets work no more, Mullahs must get lost", using the word "Mullahs" to refer to the clerics in the top of Iran's political system.
In one video received by Avatoday, anti-riot forces can be seen on motorcycles, riding through the crowds in Tehran.
Since the start of the demonstrations in Iran's Khuzestan province on July 15, protests have erupted in solidarity with them in various other parts of the country such as Tabriz, Aligudarz, Bojnord, Mahdasht (Karaj), and Yazdanshahr(Isfahan).
Hundreds of people on Sunday took to the streets in Tabriz, the capital of Iran's East Azerbaijan province, showing their support for the people of Khuzestan and declaring unity with them.
In Aligudarz, a city in Lorestan province, protests turned brutal on July 22 as violent clashes erupted between protesters and anti-riot forces. Many were injured and at least two were killed by security forces. Videos of the protests in Aligudarz show seriously injured victims of gunshots who are apparently dead.
Amnesty International and the United Nations Human Rights Office have accused the Iranian authorities of using excessive force to crush the protests and have called on them to stop the use of force against protesters.
At least eight protesters and bystanders have been killed by security forces in seven different cities since the protests began, and many have been injured and arrested, Amnesty International said on Friday.
Iran's supreme leader on Friday made his first remarks about the protests in Khuzestan, blaming government officials for Khuzestan's water crisis and calling on them to resolve the issue.