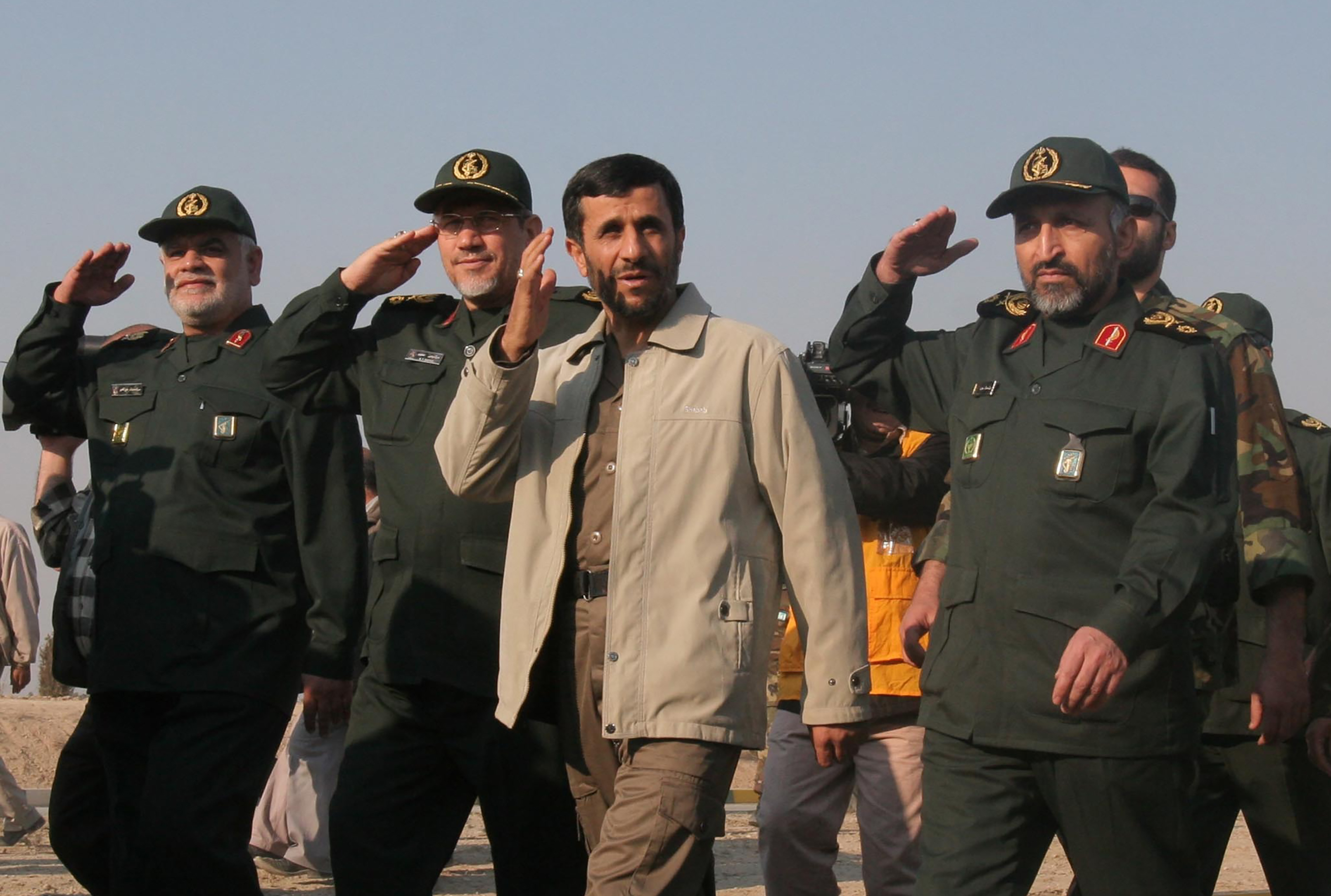 FILE – In this Nov. 26, 2006 file photo, then Iranian President Mahmoud Ahmadinejad, third left, reviews Basij paramilitary volunteers, affiliated to the elite Revolutionary Guard, at a parade ceremony, accompanied by then Basij commander Mohammad Hossei
Former Iranian President Mahmoud Ahmadinejad said a "corrupt ring" exists inside the country's intelligence machinery maintaining "a systematic link" with foreign espionage agencies.
"They have to brace for trials," Ahmadinejad, who served as head of state from 2005-2013, warned the group in a published video, without naming its members.
However, he indirectly gave signs in his video message that "the ring" in question was within the Intelligence Organization of the Islamic Revolutionary Guard Corps (IRGC).
Ahmadinejad is now seen as a dissident, but he once had the backing from the IRGC and Supreme Leader Ayatollah Ali Khamenei in his first term. His second term led to more fractious relations with both.
Ahmadinejad stated that the group within the intelligence service was "committing treason by carrying out espionage" for enemies.
In April, after Iran's key Natanz nuclear site came under an Israel-blamed attack, Ahmadinejad told a crowd of supporters in the southern city of Bandar Abbas of how "the enemy's agents have infiltrated" the intelligence apparatus.