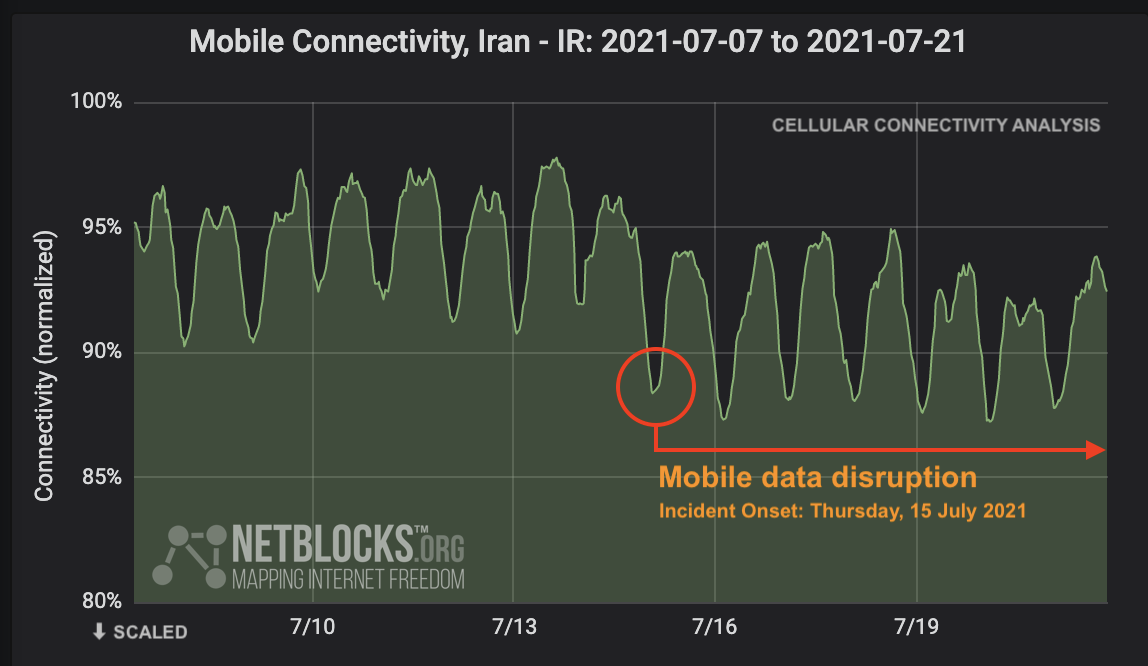 The Islamic Republic of Iran cut internet access in the past week during protests in the impoverished province of Khuzestan, an internet watchdog said.
There were disruptions to internet access on cell phones from July 15-20, and the blockage knocked out approximately 3% to 4% of mobile data in Iran, the London-based NetBlocks announced Wednesday.
The group said there were "widespread user reports of cellular network disruptions, consistent with a regional internet shutdown intended to control protests."
The disruption came amid protests over a serious water crisis in oil-rich Khuzestan province in southwest Iran.
Amnesty International on Friday said it was able to confirm the deaths of at least eight protesters and bystanders, including a teenage boy, as the authorities used extensive force to end the demonstrations.
Internet cuts amid protests are not new in Iran. Islamic Republic authorities created an internet blackout in 2019 amid widespread anti-government protests in the country. Reuters said Iran killed at least 1500 people at that time.