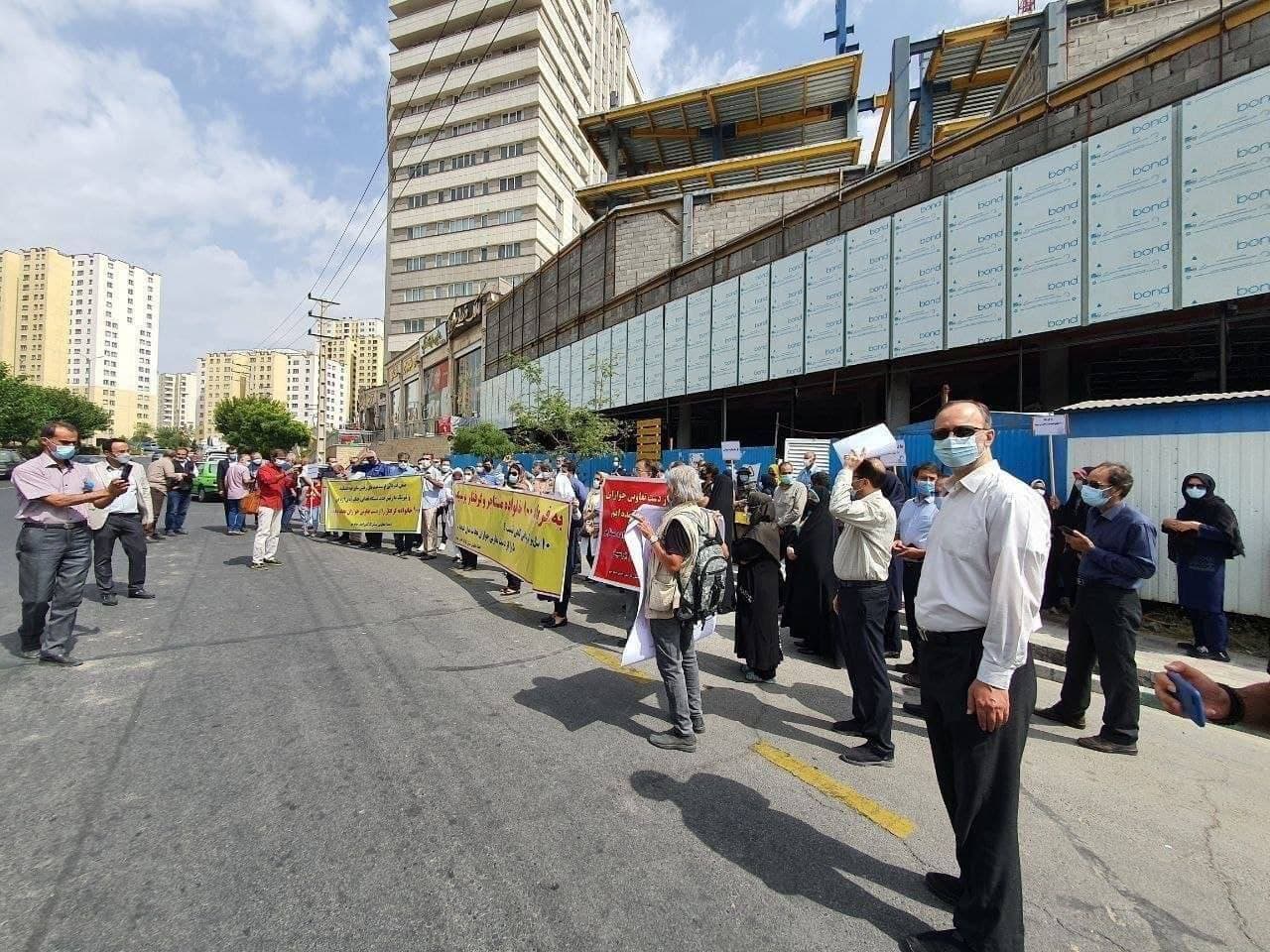 The nationwide strike by workers in Iran's oil, gas, and petrochemical industries has persisted for nearly a month, and is continuing to expand.
Oil contract workers set off the strike on June 19, over their low wages, shift cycles (the number of days they get off), and poor working and living conditions, among other grievances.
So far, over 60,000 project and contract workers, of more than 105 companies, refineries, and other industrial firms associated with the oil, gas, and petrochemical sectors, in dozens of cities across Iran, have walked off their jobs.
It is the biggest industrial action since the oil workers' strike in 1978 that led to the Iranian Revolution.
The strike is ongoing and spreading despite the alleged dismissal of 700 workers of Tehran Refinery, and authorities promising to follow up on the workers' demands.
Numerous organizations and entities, in and out of Iran, have voiced their support for the striking workers, including IndustriALL Global Union, various labor unions, rights groups, activists, Iranian teachers and retirees, and many other federations around the world.
The Contract Workers' Protest Organization Council, which has been set up for the purposes of this strike, released its eight statement on Thursday, asserting that the strike will continue until the demands of the workers are met.
Based on this latest statement, some of the workers' immediate demands include: prompt payment of wage arrears, increase in wages to a minimum of 12 million Tomans (roughly $500) per month, 20-day-on 10-day-off work cycles, safe working environments, and better conditions in the camps.