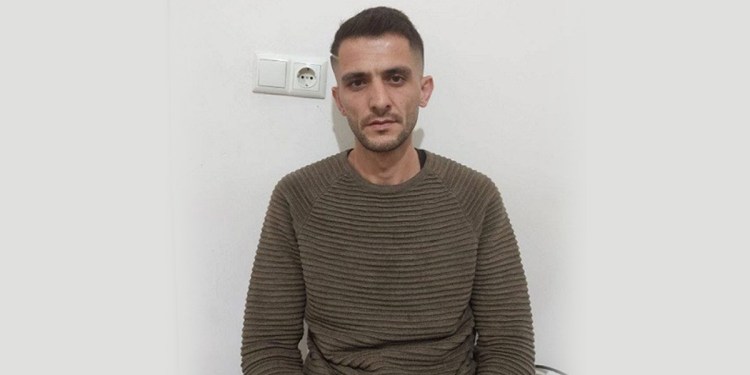 Turkey wants to deport Afshin Sohrabzadeh, a Kurdish political activist to Iran, his wife Fereshteh Tajmiri told Avatoday.
"Our case at the United Nations High Commission for Refugees has been approved in 2017, we are formally a UN refugee," Tajmiri said, "but when he went to the Turkish immigration branch of EskiSehir to get a permission to go out of the city, he was arrested."
According to Tajmiri, Sohrabzadeh was asked by Turkish to answer a few questions, but he was arrested and transferred to Kayseri camp, where the refugees are held before deportation to their country. He is then moved to another camp called Mugla, where Turkey has reportedly held foreigners who committed terror-related crimes.  
"Afshin suffers from severe heart beating and Gastrointestinal bleeding, he was transferred to the camp's clinic two nights ago," she said adding that Afshin's health problems is because of his 7-year detention and torture in Iranian prisons.
Sohrabi was arrested in Sanandaj in 2009 when he was 17, he was accused of affiliation with Kurdish opposition parties and was sentenced to death. His death sentence was later decreased to 25 years in Jail.
"Because of the tortures in Iran, Afshin got several diseases including cancer," Tajmiri said.
Tajmiri's effort to get a response from both Turkish and UN officials about the situation of her husband failed.
"Afshin was forced at the Kayseri camp to sign his deportation letter, tens of other refugees were obliged to do the same," Tajmiri added.
Turkey has been highly criticized in the past years for cooperating with Iranian intelligence agency, arresting Iranian opposition activists and extraditing them to Iran.
Habib Chaab, an Iranian Arab leader of the Ahvaz National Resistance was kidnapped in Tureky's Istanbul by Islamic Republic Intelligence Agency known as Etelaat in November 2020.
After spending one year in Turkish jail, Kurdish-Iranian activist Adel Bahrami was also deported to Iran in late 2019.