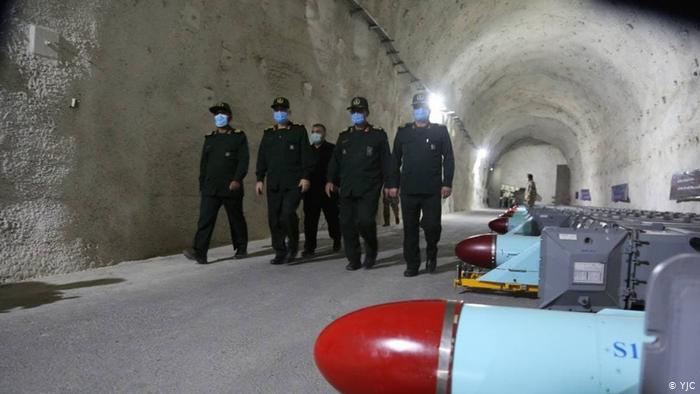 Iran State TV broadcasted video footage of the second vast underground missile base capable of "remote warfare" this year.
The country's Islamic Revolutionary Guard Corps on Monday described the new base as a subterranean "missile city", the semi-official state news agency Tasnim said.
Experts warn the move will probably increase security concerns in the region and the West over Tehran's vast missile programme.
Iran's behavior could also make diplomatic talks around a return to the 2015 nuclear deal more difficult.
US President Joe Biden has supported the idea of returning to the accord, from which Donald Trump exited in 2018, but has insisted that Tehran first resume full compliance.
The new facility "can launch mines in various ranges" and is equipped with "remote warfare" capabilities, the IRGC said.
Earlier, the commander of Iran's Islamic Revolution Guard Corps claimed that the country no longer needs an agreement with world powers, semi-official Fars News agency reported at that time.